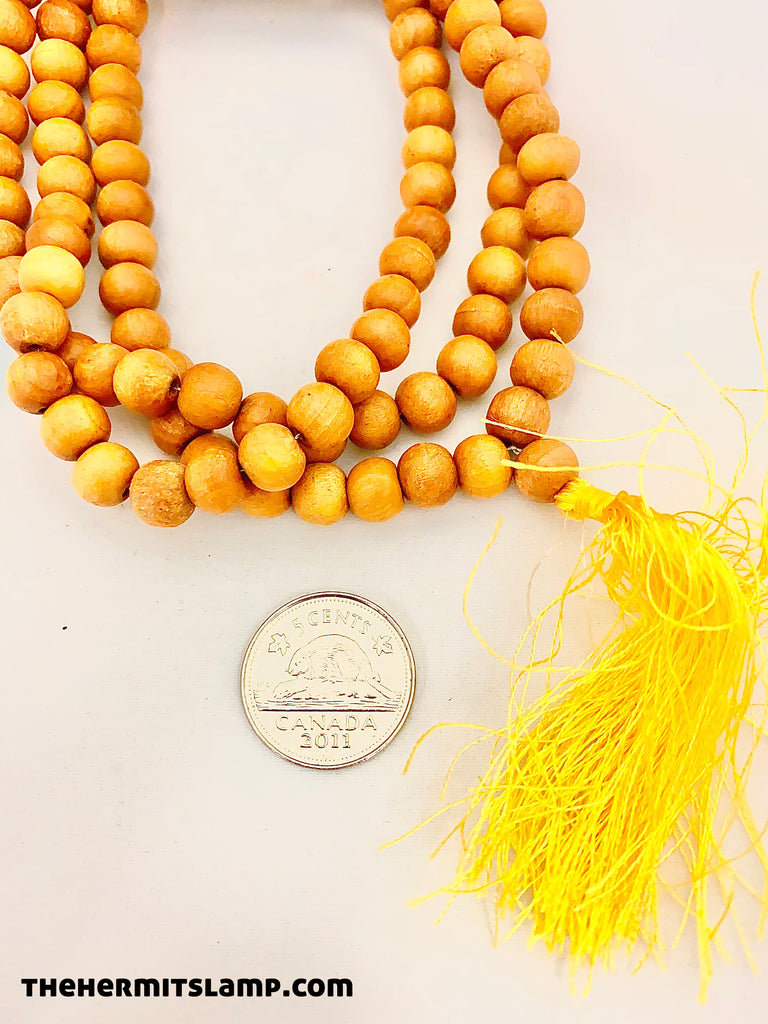 Tasseled Sandalwood Mala (Multiple Options)
108 bead japa mala. Made from sandalwood.
Sandalwood infuses the mala with a soothing fragrance and bestows one with clear perception. It also attracts positive energy, enhances tranquility, repels depression and promotes humility. Sandalwood helps focus the mind to aid in meditation. It is recommended to use a new mala for each mantra.
Also available as a shorter 28-bead bracelet.