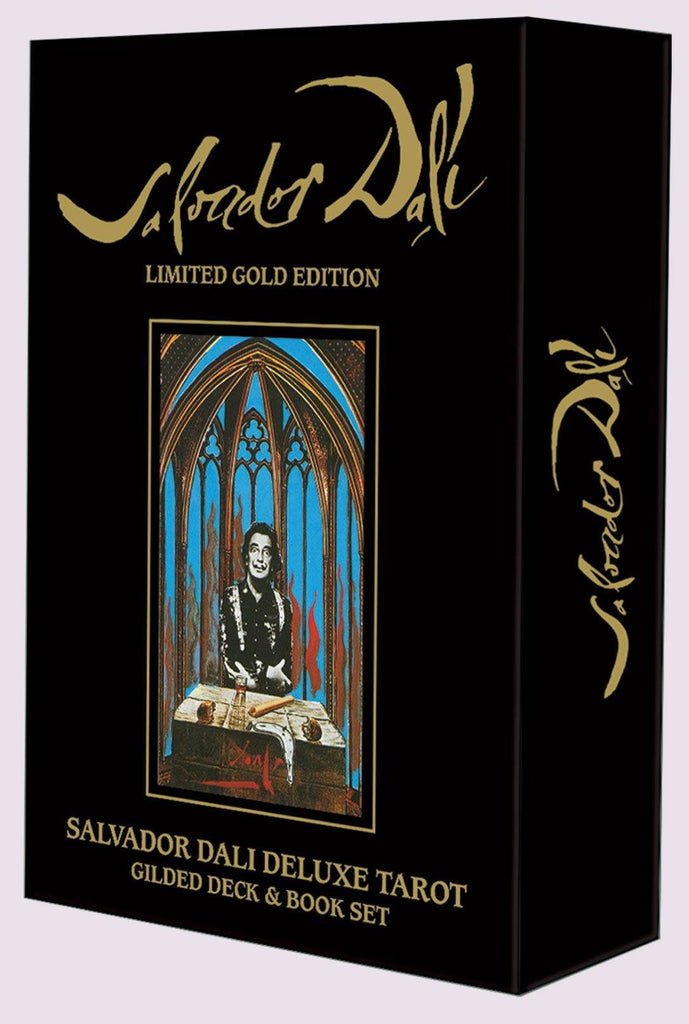 Salvador Dali Deluxe Tarot
Salvador Dali brings the tarot to life in 78 exquisite collages. The Dali Tarot incorporates his unique, surrealist vision to enhance the esoteric meaning of the cards. This deluxe set features gold gilt edging on both the oversized cards and the hardcover book.
The 74-page book presents biographical background of Salvador Dali and explores the symbolism and meaning of each card in depth. This deluxe Limited Edition tarot set is ideal for art lovers, tarot historians and collectors alike.