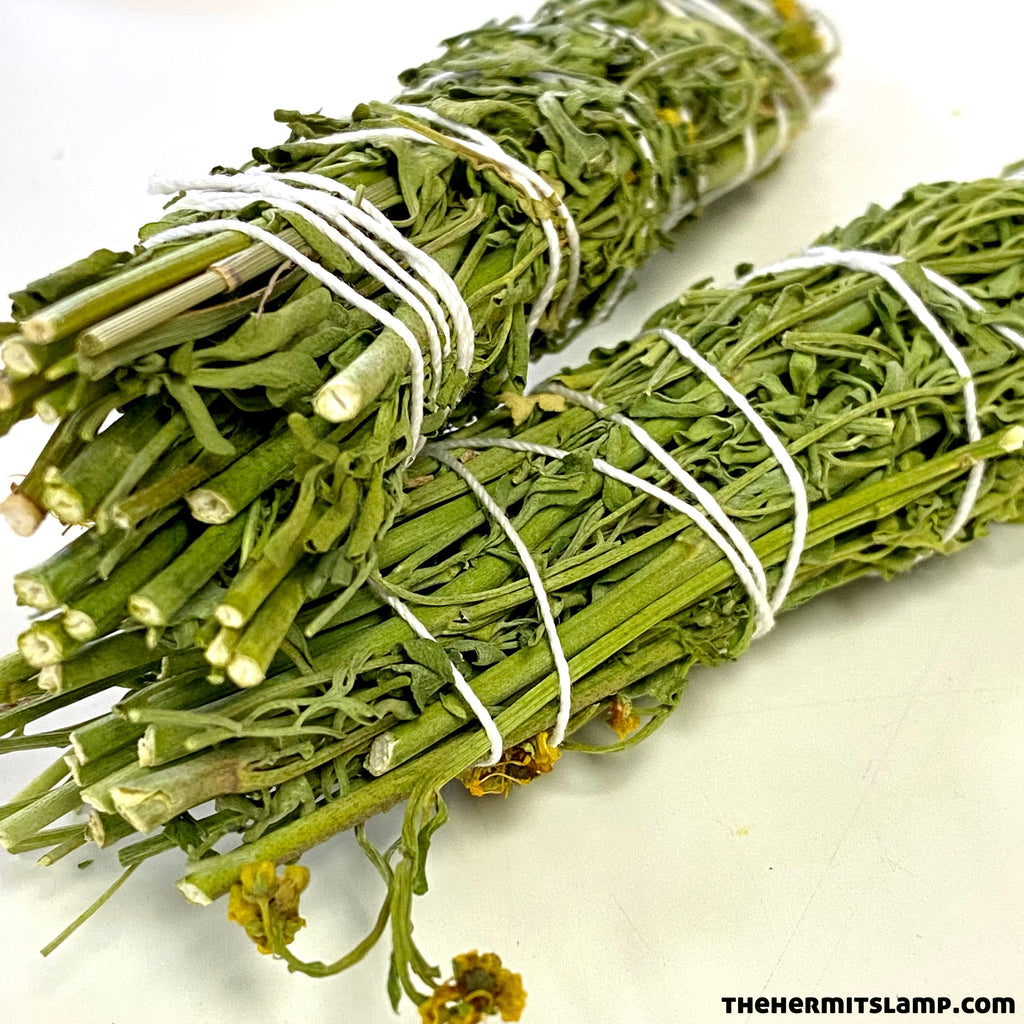 Rue (Ruda) Herb Bundle
Ontario grown and harvested rue bundles, hand-bound into 6" long bundles. Approx. 1" diameter.
Rue defends against both magick and negativity. It also great for healing, financial gain and attracting opportunities for steady work. 
Handcrafted in Canada.
These bundles are made with herbs grown in Woodstock, Ontario by a really cool farmer, so you can be sure that what you are burning is safe. We also carry a wide variety of equally potent and effective alternatives to white sage.