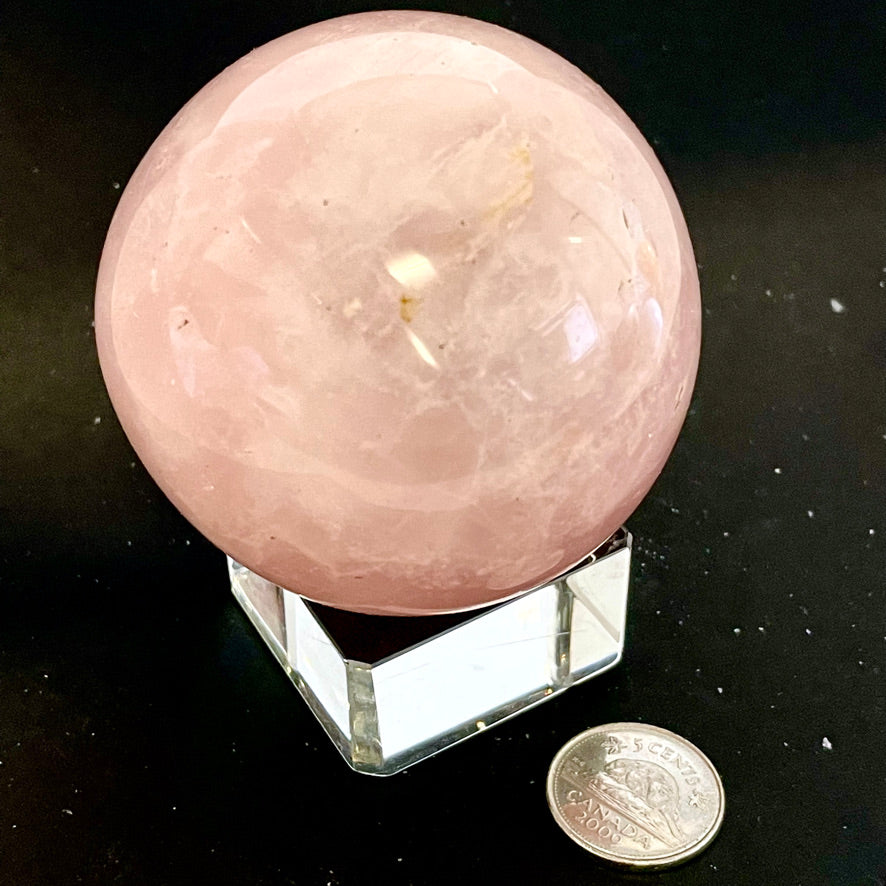 Rose Quartz Spheres (Multiple Options)
Rose Quartz allows the user to open to and accept love from others, and to recognize the unconditional love of the Universe. While it's an important stone for Heart Chakra work, it may also be used to balance all of the chakras and to remove negative energy and replace it with love energy.
A stone of love and compassion. A gentle healer which promotes the connection to the divine.
Heart Chakra (4th - Anahata)