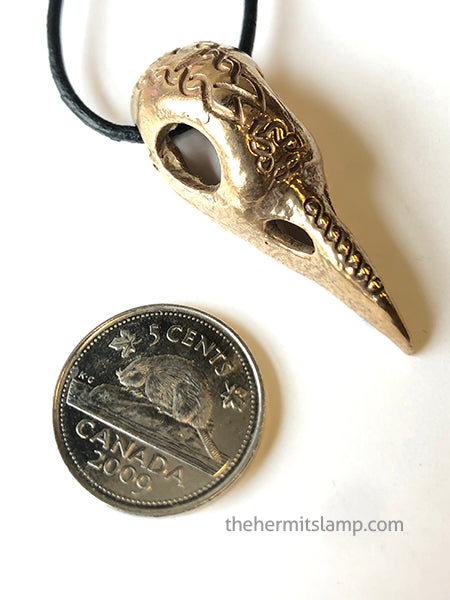 Raven Skull Pendants (Multiple Options)
These pendants all started as a 3D model created by Warren. After being printed they are either further embellished or treated. 
Those with images inset get photographs added into them. The metal pendants, being cast in a special metal alloy, are fired in a kiln so the mixture of metals can fuse. 

Metal pendants come with a cord; the rest come with a silver plated chain.