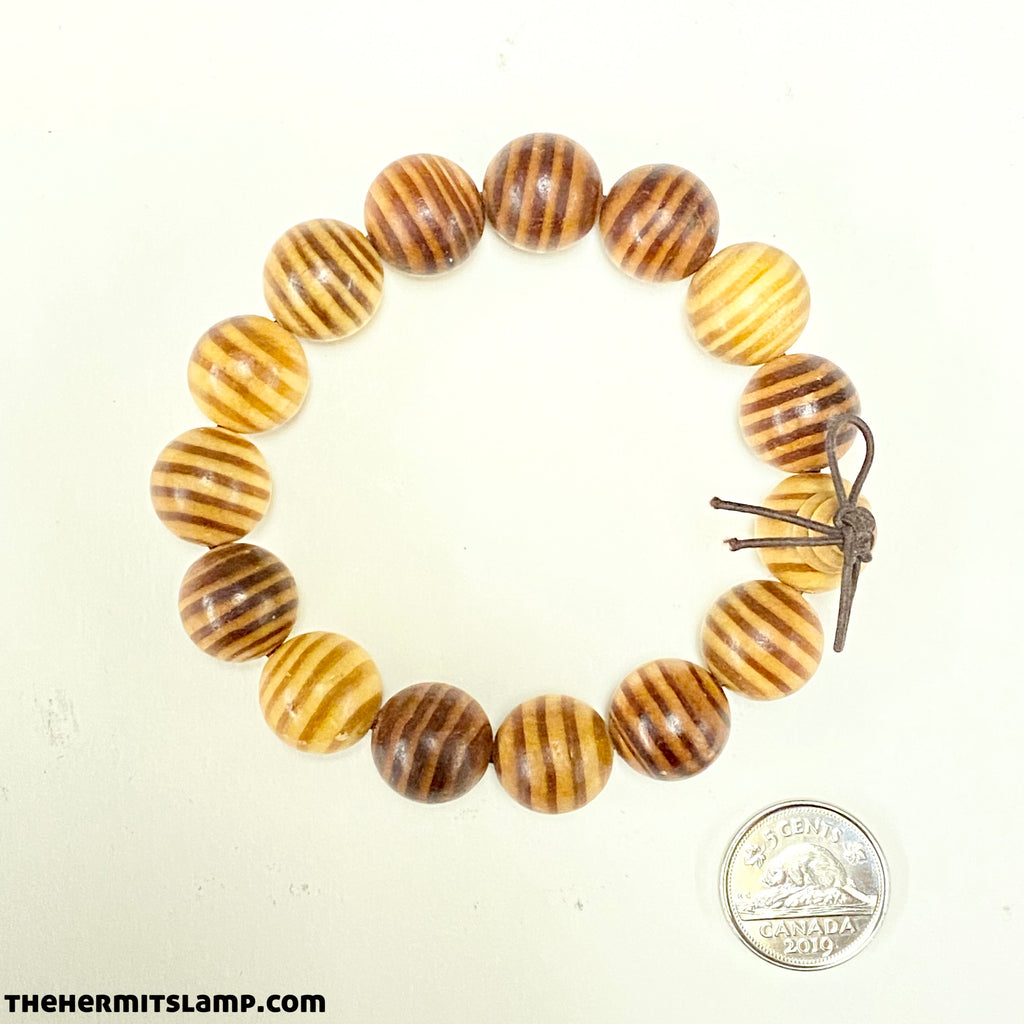 Raja Kayu Wood Mala Bracelet
These mala bracelets were carefully crafted in China with beautiful round wooden beads.They are strung in a strong stretchy cord and finished with a glamorous knot. Mala beads are delightful tools for meditation and prayer; they can be used for keeping the mind in focus by breathing deeply while moving through the beads and repeating a personal mantra or intention with each count.
Beads are 15 mm in size.