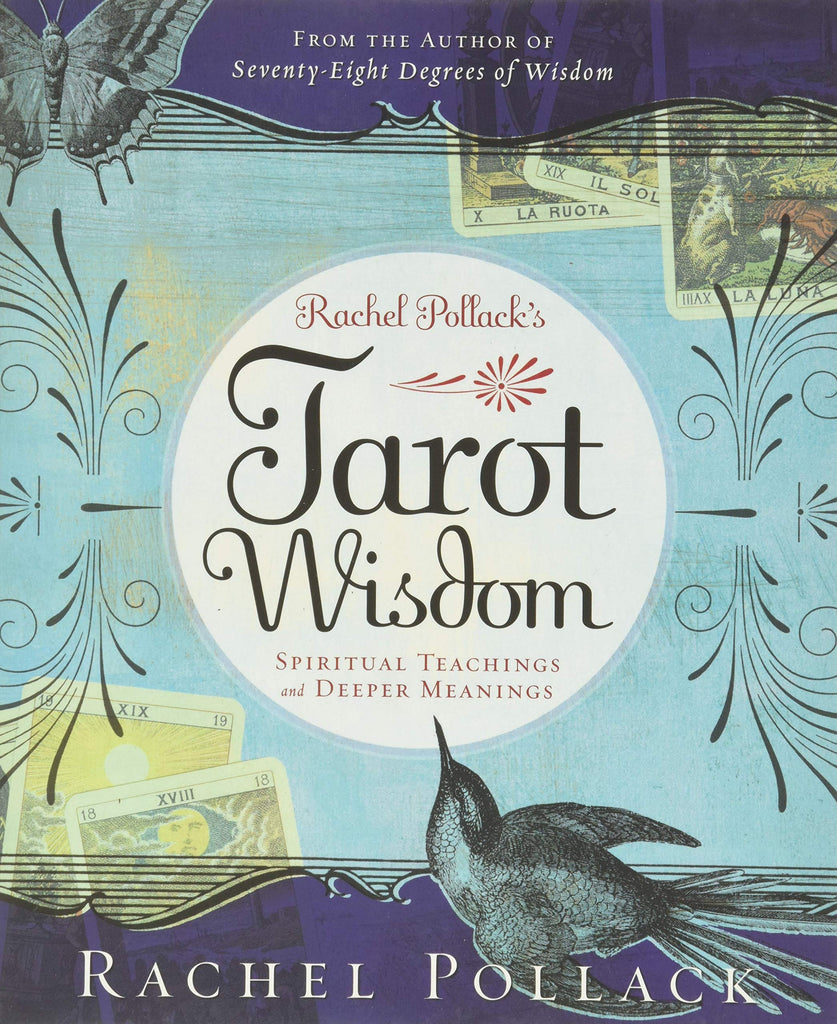 Rachel Pollack's Tarot Wisdom: Spiritual Teachings and Deeper Meanings
Beloved by nearly half a million Tarot enthusiasts, Rachel Pollack's Seventy-Eight Degrees of Wisdom forever transformed the study of Tarot. This much-anticipated follow-up to Pollack's classic guidebook will inspire Tarot aficionados and inform a new generation of Tarot students. Enhanced by the author's personal stories and insights gained over the past three decades, this book on tarot invites you on a fascinating and fun adventure.
Offering an abundant array of new ideas mixed in with enlightening discussions about Tarot's checkered past, this tarot guidebook features innovative ways to interpret and use Tarot, and a wealth of original spreads to try for yourself―including spreads for predictive, psychological, magical, and spiritual readings.
All seventy-eight cards are explored from fresh angles: history, art, psychology, and a variety of spiritual and occult traditions, using cards from seven diverse decks so you can easily contrast and compare. No matter where your starting point on the path of personal discovery, this tarot book will prove a trusted companion for your journey.
"At last―a master work by a master teacher! This book answers the core question every tarot reader wants to know, 'what are the earliest meanings of the cards?' Rachel then liberally sprinkles her account with lively anecdotes derived from forty years experience reading the Tarot. It doesn't get any better than this! Rachel Pollack has sorted, evaluated and made connections among the many myths, traditions, legends and conventions surrounding Tarot, crystallizing their essence into core concepts and a modern understanding guaranteed to deepen your readings and study."
―Mary K. Greer, author of 21 Ways to Read a Tarot Card