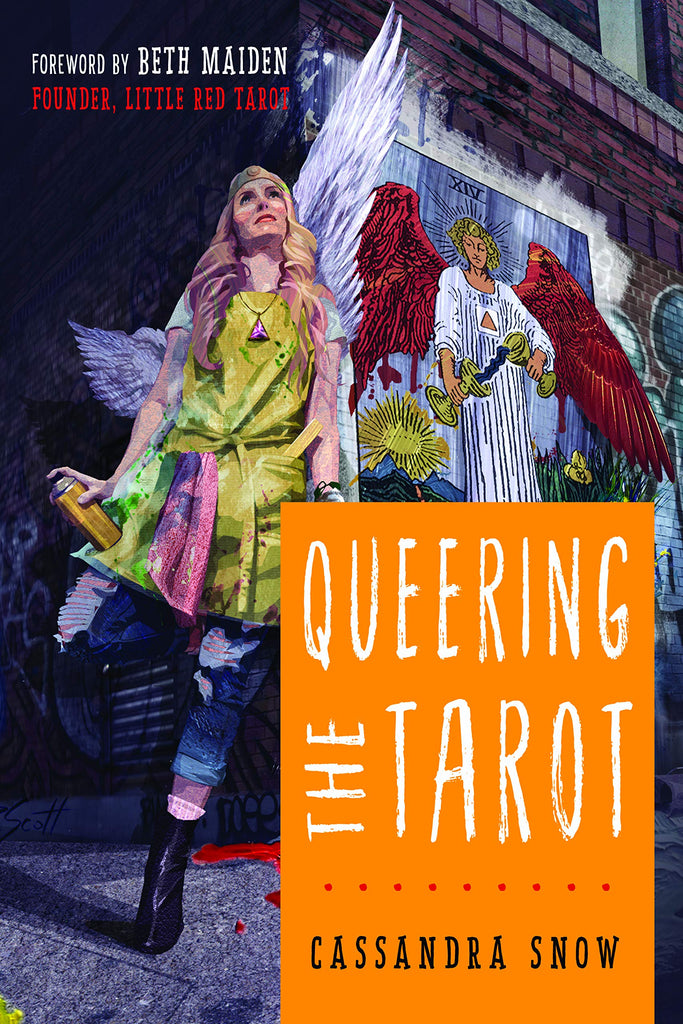 Queering the Tarot
A new look at the symbols and meaning of the tarot, that embraces the diversity of human sexuality and gender identity.
Tarot is best used as a tool for self-discovery, healing, growth, empowerment, and liberation. Tarot archetypes provide the reader with a window into present circumstances and future potential. But what if that window only opened up on a world that was white, European, and heterosexual? The interpretations of the tarot that have been passed down through tradition presuppose a commonality and normalcy among humanity. At the root of card meanings are archetypes that we accept without questioning. But at what point do archetypes become stereotypes?
Humanity is diverse--culturally, spiritually, sexually. Tarot has the power to serve a greater population, with the right keys to unlock the tarot's deeper meanings. In Queering the Tarot, Cassandra Snow deconstructs the meanings of the 78 cards explaining the ways in which each card might be interpreted against the norm. Queering the Tarot explores themes of sexuality, coming out, gender and gender-queering, sources of oppression and empowerment, and many other topics especially familiar to not-straight folks. Cassandra's identity-based approach speaks directly to those whose identity is either up in the air or consuming the forefront of their consciousness. It also speaks to those struggling with mental illness or the effects of trauma, all seekers looking for personal affirmation that who they are is okay.
"Queering the Tarot is an indispensable book in the modern re-workings of the 600-year-old images, symbols, and stories--indispensable not just for LGBTQQIPA2P+ people, but for anyone who wants to see how the Tarot can expand and open to the world. " --Rachel Pollack, author of Seventy Eight Degrees of Wisdom
"...Cassandra Snow builds the cards a new form. One that speaks to everyone regardless of their gender identity, sexuality or gender expression. I have seen queer tarot cards save people's lives. I have seen the impact that diversity and representation have in my community. I am delighted that this book exists, and encourage everyone - queer, straight or otherwise -- to pick it up." --Melissa Cynova, author of Kitchen Table Tarot

This is an excellent companion book to the Urban Tarot for LGBTQIA+ readers.