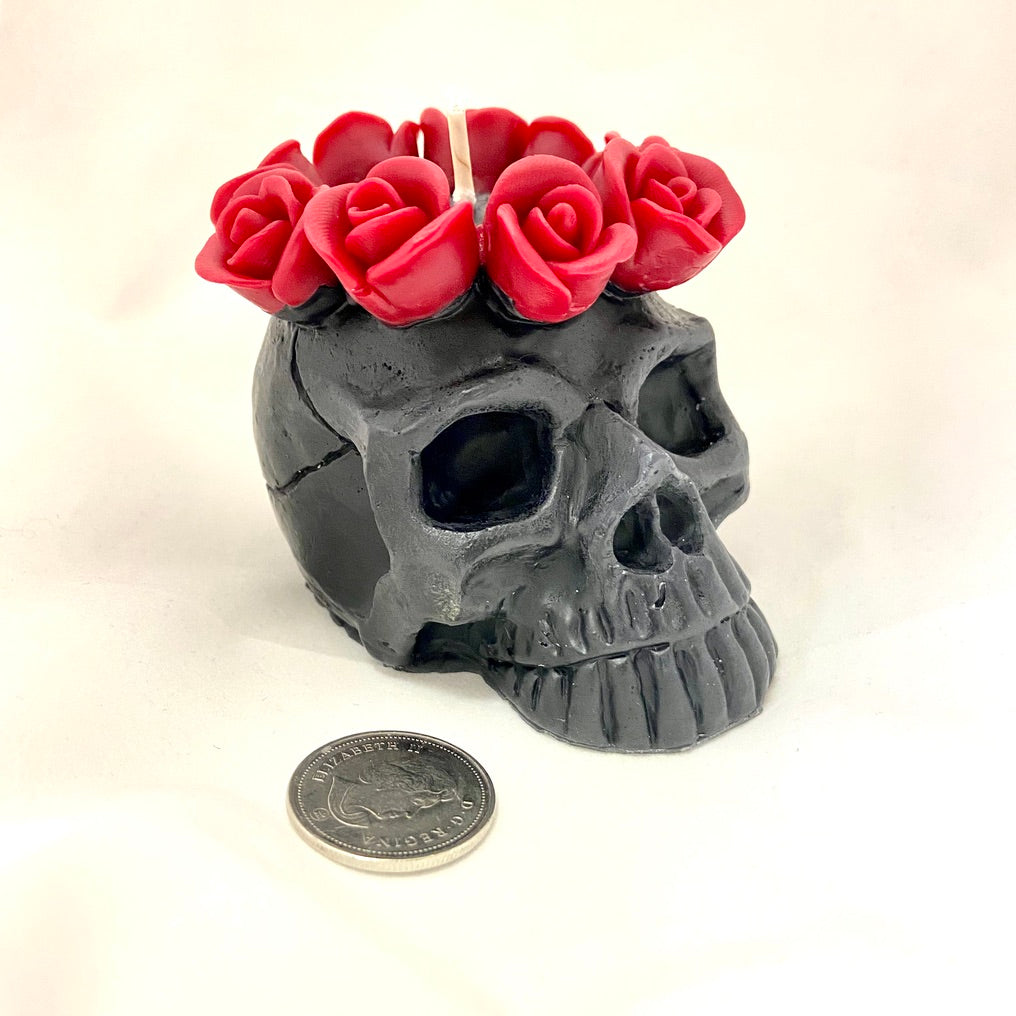 Queen of The Dead Skull Candle by Madame Phoenix
The Lady of the Dead rules the cemetery, the gateways between the living and the ancestors, and cares for the spirits of those who have gone before.
The perfect addition to a Samhain or ancestor shrine, chthonic deity shrine or altar or any working for the dead.
Each of these candles is individually hand made with care and love- the roses are rose scented, and the skull is an evocative blend of night blooming flowers and timeless incense.
approx 3" across.
vegan