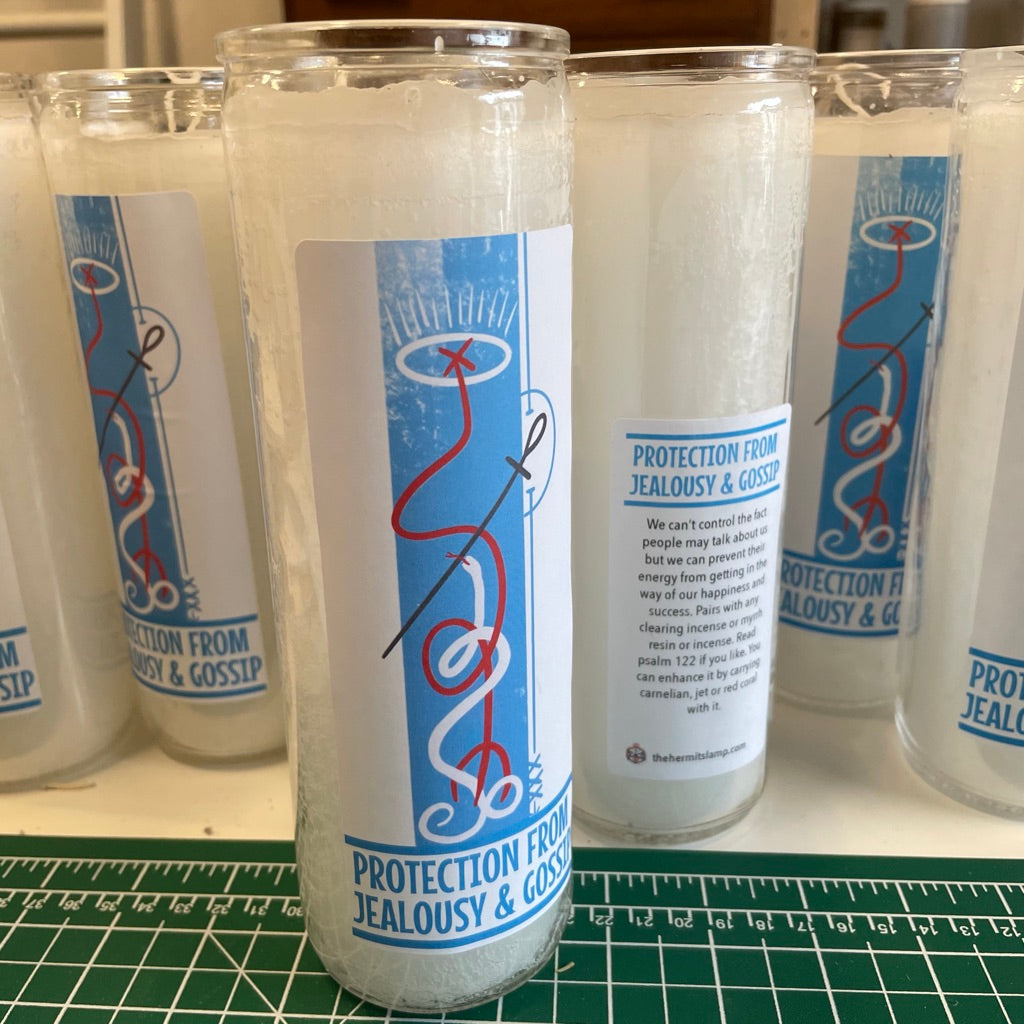 7 Day Candle - Protection from Jealousy and Gossip
We can't control the fact that people may talk about us, but we can prevent their energy from getting in the way of our happiness and success. Pairs with any clearing incense, myrrh resin, or incense. Read Psalm 122 if you like. You can enhance it by carrying carnelian, jet or red coral with it.
Featuring original magical art by Andrew McGregor. His channeled art work taps into the power of the divine to help you achieve what you need in life.