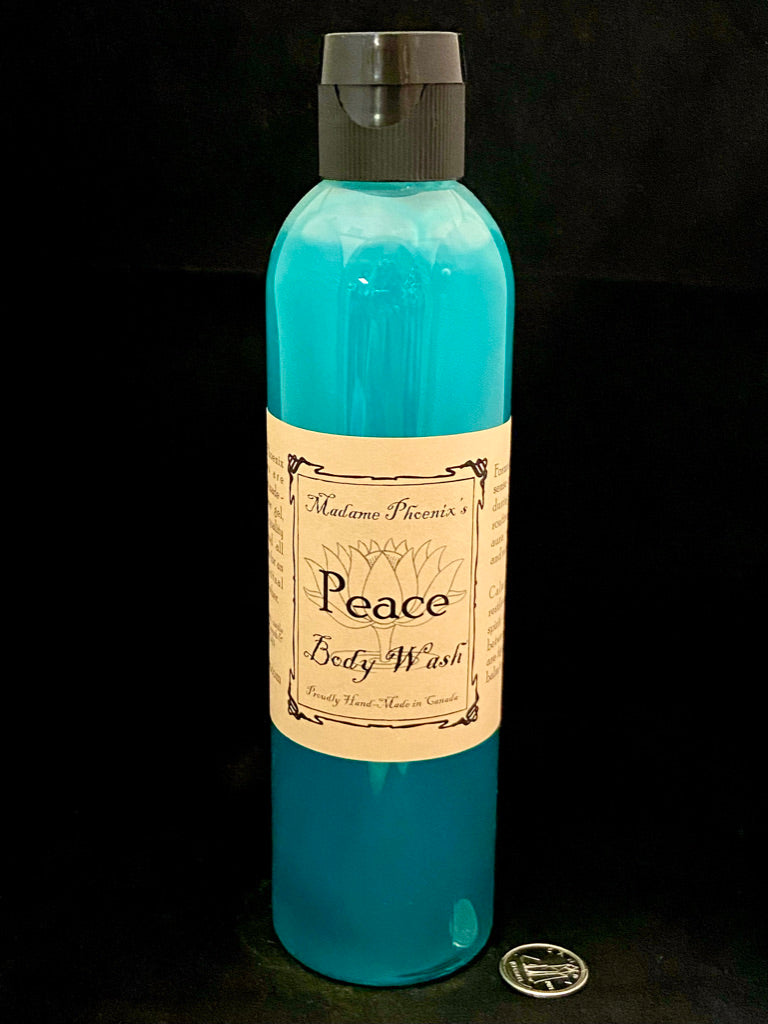 Peace Body Wash by Madame Phoenix
Formulated to instil a sense of peace of mind during your bathing routine - infusing your aura with a tranquil and relaxed energy. Calms and quiets restlessness, fosters a spirit of reconciliation between people who are fighting and brings balm to the spirit.
All Madame Phoenix body washes are individually hand made - a natural shower gel, filled with high quality essential oils and all natural ingredients for an exceptional spiritual experience like no other. Vegan.