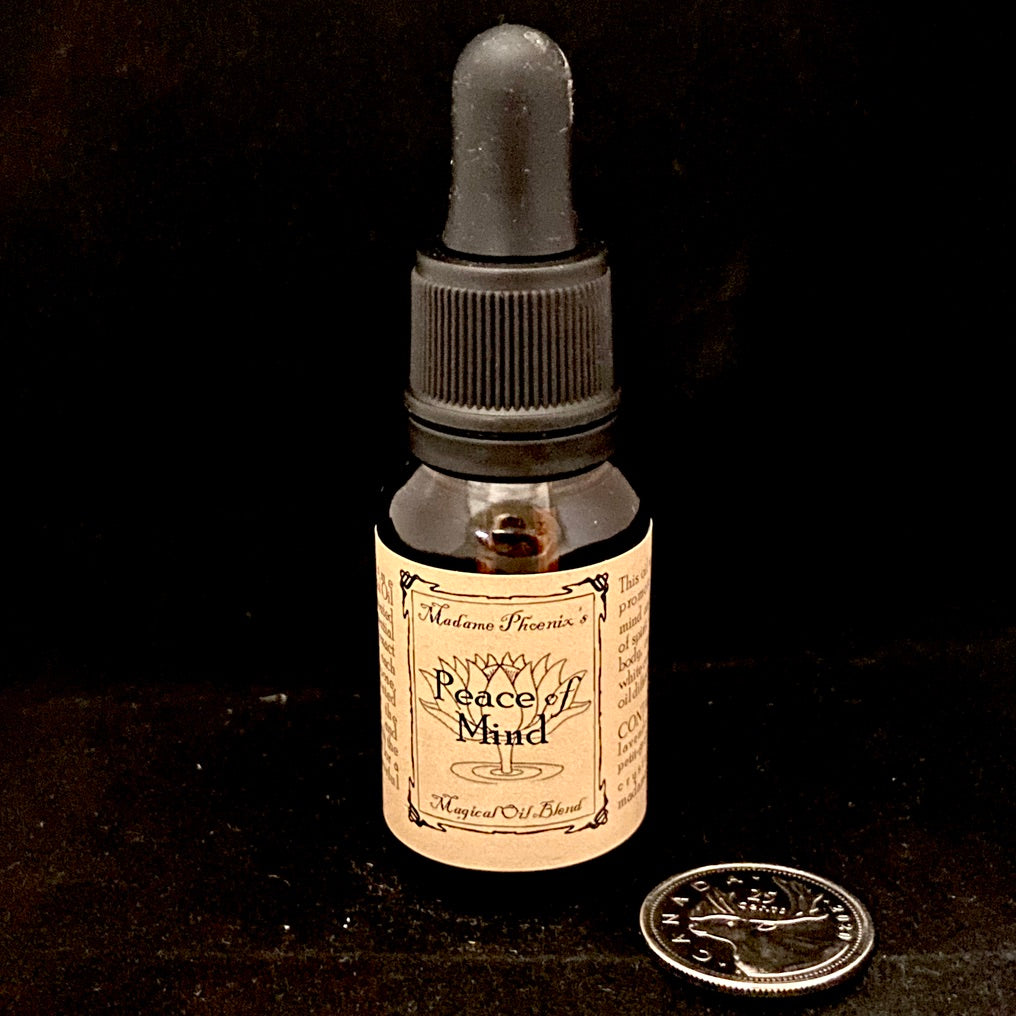 Peace of Mind Oil by Madame Phoenix
Sooth your troubled spirits and ease anxiety with this especially formulated essential oil blend. Made with pure essential oils, suitable for anointing or burning in an aromatherapy burner. Enjoy gentle relief from stress and help cure insomnia with this blend. 
All Madame Phoenix Magical Oil Blends are created from pure essential oils, blended in exact proportion for each spiritual purpose. The concentrated energy from the sacred plants and resins works with the power of scent for a doubly strong effect.
Approx. 15 ml