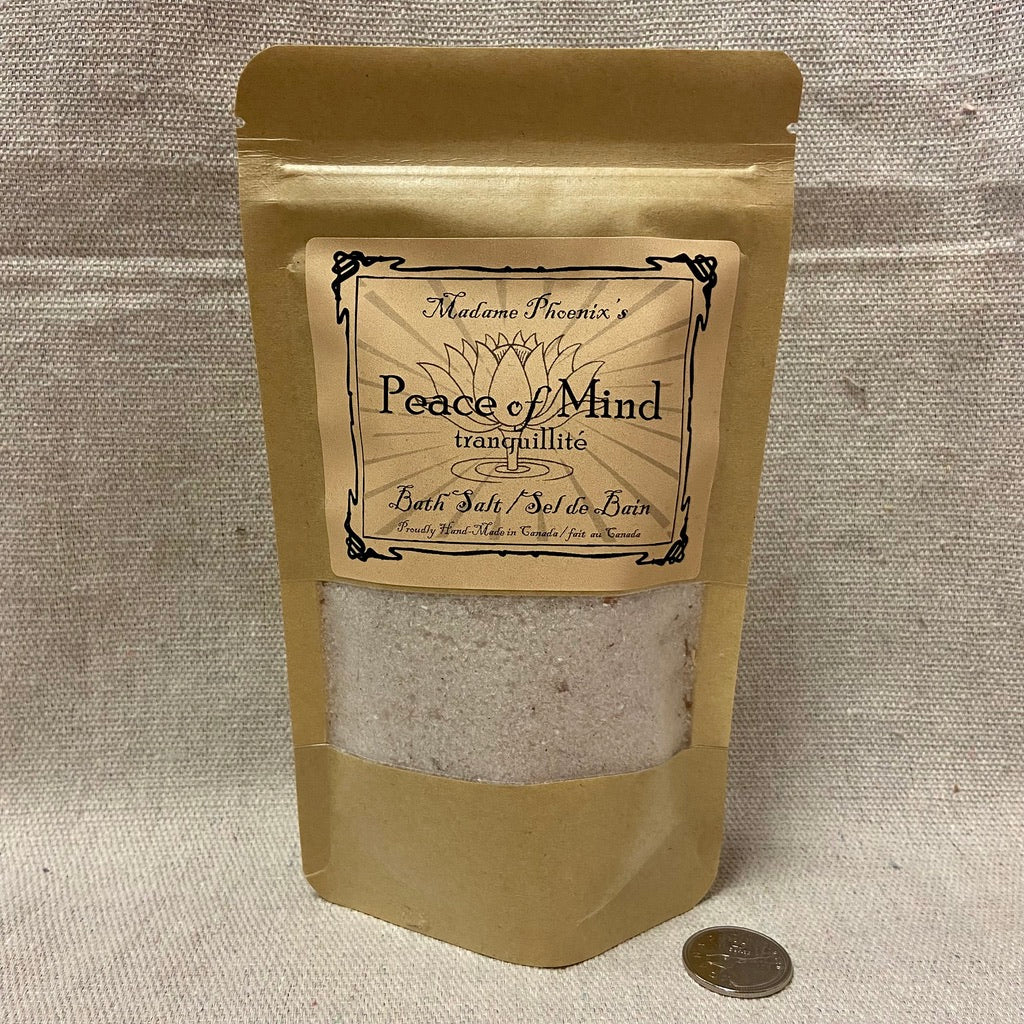 Peace of Mind Bath Salts by Madame Phoenix
Soak your cares away with this bath salt - specially formulated to promote peace of mind, calm restlessness of spirit and sooth feelings of anger and anxiety. Fosters feelings of reconciliation and imbues your aura with an air of tranquility. 
All Madame Phoenix baths are individually hand made from high quality essential oils, organic herbs, and a specially blended mixture of salts for an exceptional spiritual experience like no other.