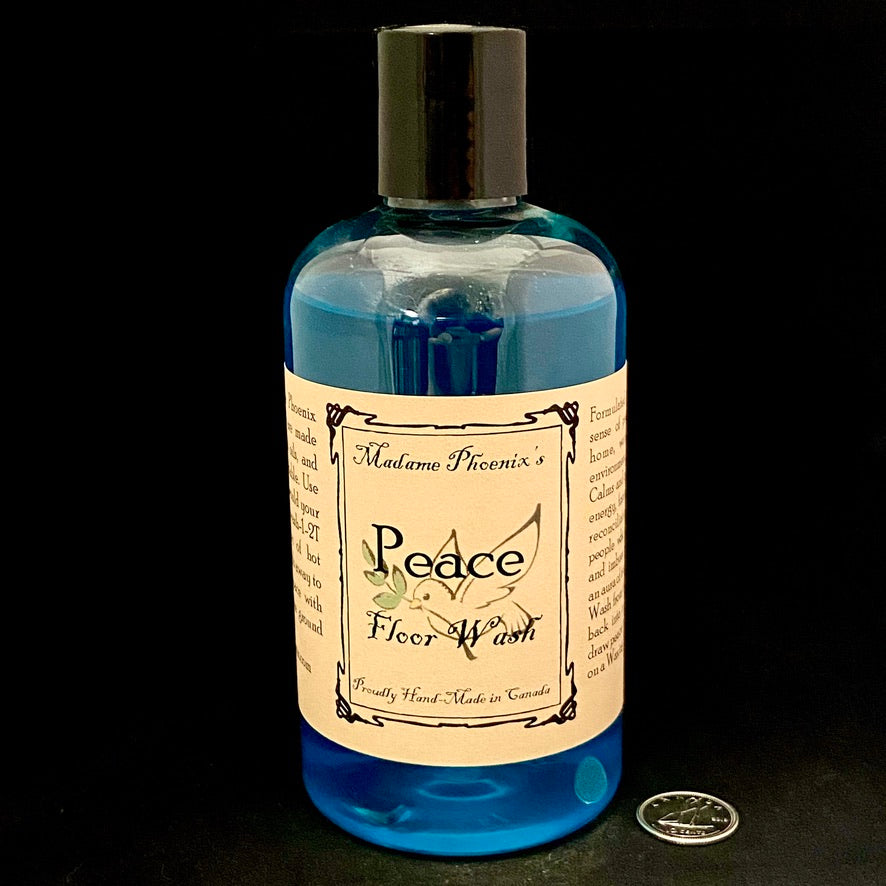 Peace Floor Wash by Madame Phoenix
Formulated to instil a sense of peace to your home, work or other environment. Calms and quiets restless energy, fosters a spirit of reconciliation between people who are fighting and imbues the air with an aura of tranquility. 
All Madame Phoenix Floor Washes are made with essential oils, and are biodegradable. Use them as you would your regular floor wash 1-2 tbsp. into a bucket of hot water and scrub away to infuse your space with magic from the ground up! Vegan.