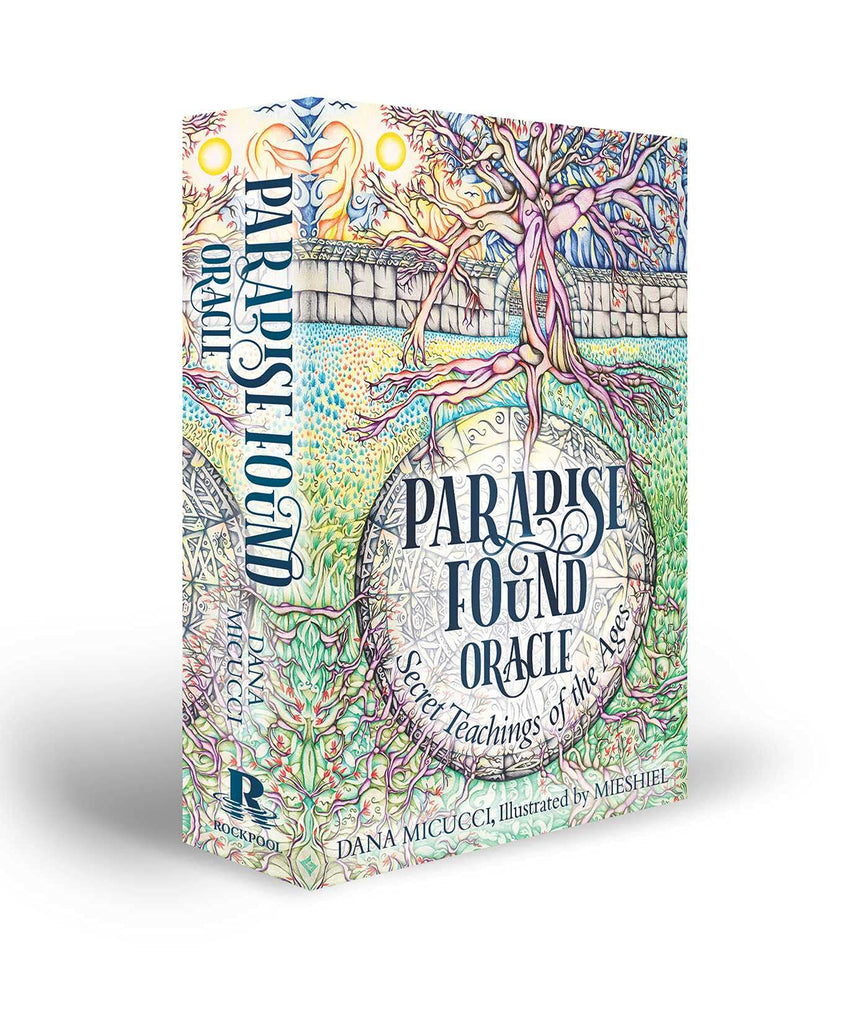 Paradise Found Oracle
Embark on an initiation into the secret teachings of the ages with this ascension-accelerating oracle.
Journey to Atlantis and Lemuria to prepare for higher-dimensional living on the New Earth. Reconnect with the wisdom of the goddess and reinvent relationships for lasting fulfillment. Delve deeply into the Egyptian mysteries and Essene way of life to activate your divine blueprint. Discover cutting-edge healing technologies. Learn the secrets of alchemy to create the outcomes you desire with greater ease. Embark on a quest for the Holy Grail and reignite your Christ Light. Explore the timeless indigenous wisdom of the first peoples for more clarity about your soul's mission. Gain greater access to your gifts and talents with spiritual guidance from the ascended masters and Eastern mystics.

All this and more awaits the initiate at the gate of this Paradise. Are you ready to embody more fully your divine truth and power, to become an instrument of sacred service and a healing force through your very presence? The world needs you NOW. Welcome!

With this oracle, the aim is to inspire and support people through life's blessings and challenges to achieve positive outcomes no matter what their circumstances. Each card offers spiritual guidance, initiations, activations, and affirmations to bring clarity to present situations and potential future outcomes. The ethereal artwork is encoded with light and wisdom from each sacred place that is illustrated.

This oracle was birthed by the combined creative talents of a husband-and-wife team who share a common vision rooted in their devotion to Spirit and a deep desire to be of service.
About the Author
Dana Micucci has enjoyed a decades-long career as a journalist, writing about culture, travel, and spirituality for many well-known publications. A dynamic speaker, and teacher and practitioner of ancient mystery-school wisdom, she conducts transformational talks, workshops, retreats, and sacred journeys worldwide. Based in Taos, New Mexico, after many years in New York City, she also has a private healing and mentoring practice rooted in her extensive shamanic training. Dana is the author of The Third Muse and Sojourns of the Soul: One Woman's Journey around the World. Visit her at danamicucci.com.