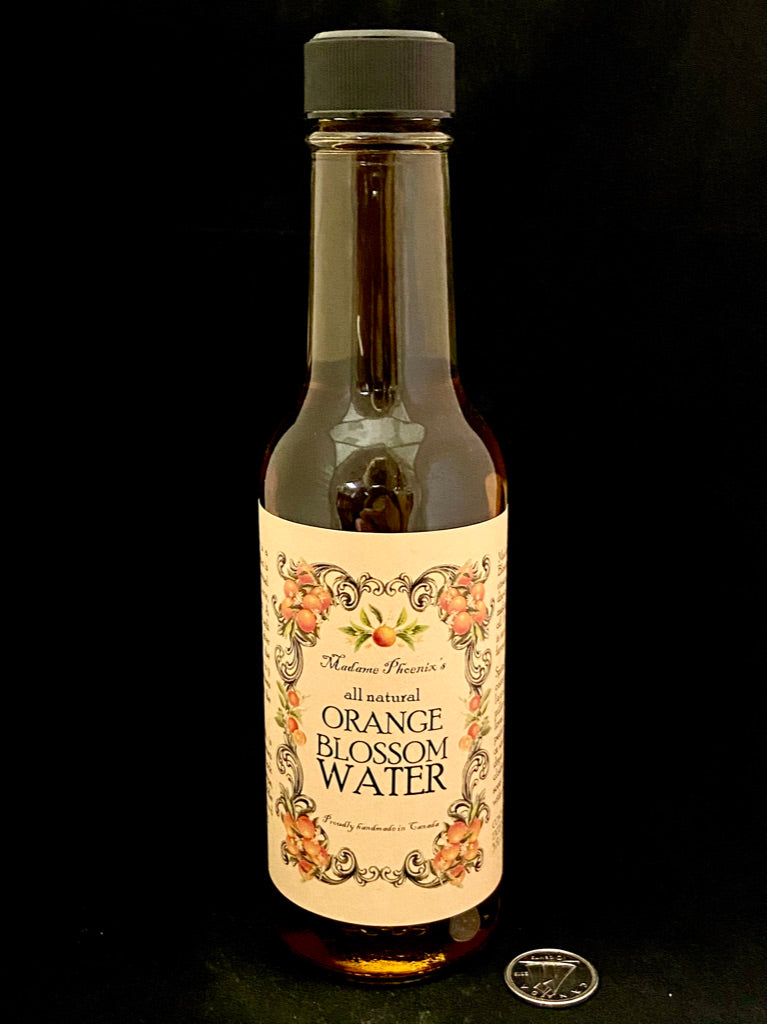 Orange Blossom Water by Madame Phoenix
Orange Blossom Water is a delicate floral hydrosol that is used extensively in spiritual practices to attract love, romance, and positive energy. A few splashes in a spiritual bath or as an eau de toilet after bathing is said to gift the wearer with a sunny disposition, to dispel heaviness of spirit and to brighten the aura.
Orange Blossom or Neroli is one of the oldest floral waters used in perfumery, dated back to at least the 1500s in Europe, and much earlier in the Middle East where it is used extensively in confectionary. 
Madame Phoenix Orange Blossom Water is a true steam distilled hydrosol, drawn from the process of making the pure essential oil. Its aromatic heady scent is sure to make an instant favourite. Sprinkle a few drops on the corners of your freshly laundered sheets and pillowcases to attract a lover; wear a splash as a perfume, use 1-2 tsp in a bath, or shake a few drops onto a dryer sheet to infuse your clothes with it's glorious scent and to start the day off with a smile.