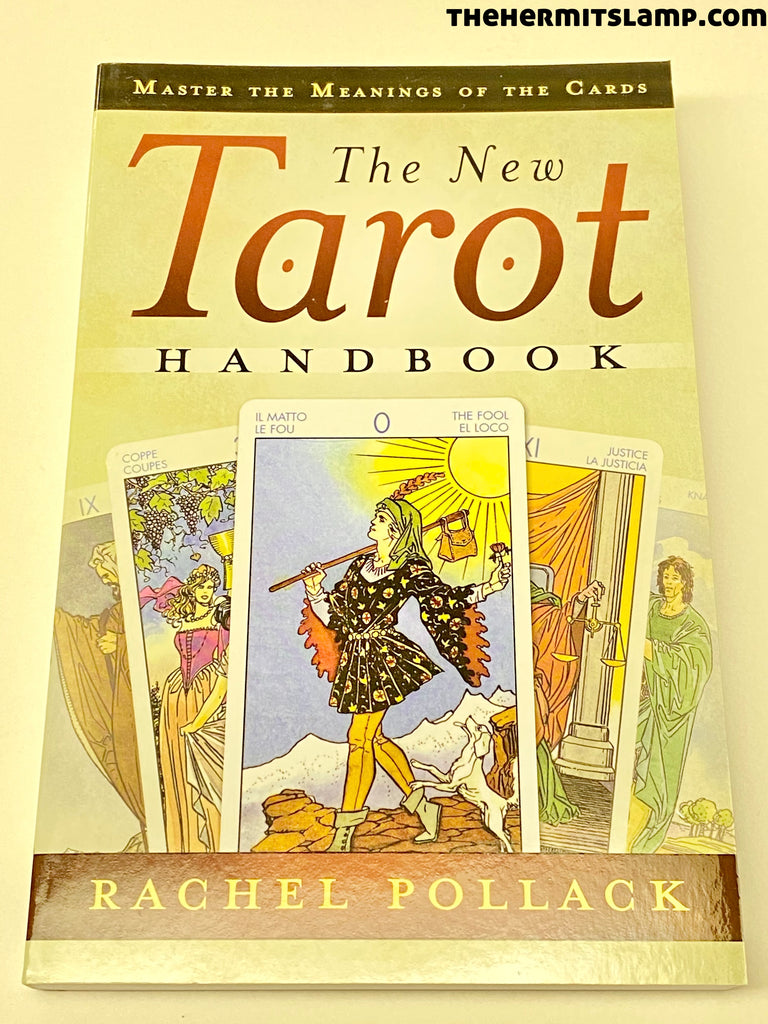 New Tarot Handbook
Renowned author Rachel Pollack has spent more than forty years studying and practicing Tarot. This insightful guide distills her vast knowledge and offers a direct, accessible approach to mastering the cards.
This book will teach you the meanings of the cards and enable you to begin doing compelling readings right away. More seasoned readers will find that this basic reference has a richness and depth that will call you back again and again to discover your own truth within the cards.
Find new descriptions and divinatory meanings with a modern twist
Learn not only what each card signifies, but how to discover what it means to you
Enhance your understanding of the cards with information about numbers, elements, astrology, and Kabbalah
Try the unique spreads inspired by each Major Arcana card
Understand Tarot's rich history, including Eden Gray's immense influence
Down-to-earth and approachable, this book is a fantastic learning resource for those new to tarot. It also serves as a wonderful handbook for those seeking a grounded and balanced reference to help them further understand the meanings of the cards. 
A very well-written and grounded guidebook that is both eminently approachable and immediately relevant to tarot newcomers. One of the books that helped me on my early tarot journey, it's one of my go-to books that I recommend to anyone seeking a book to help them learn the cards. 
-- Justin