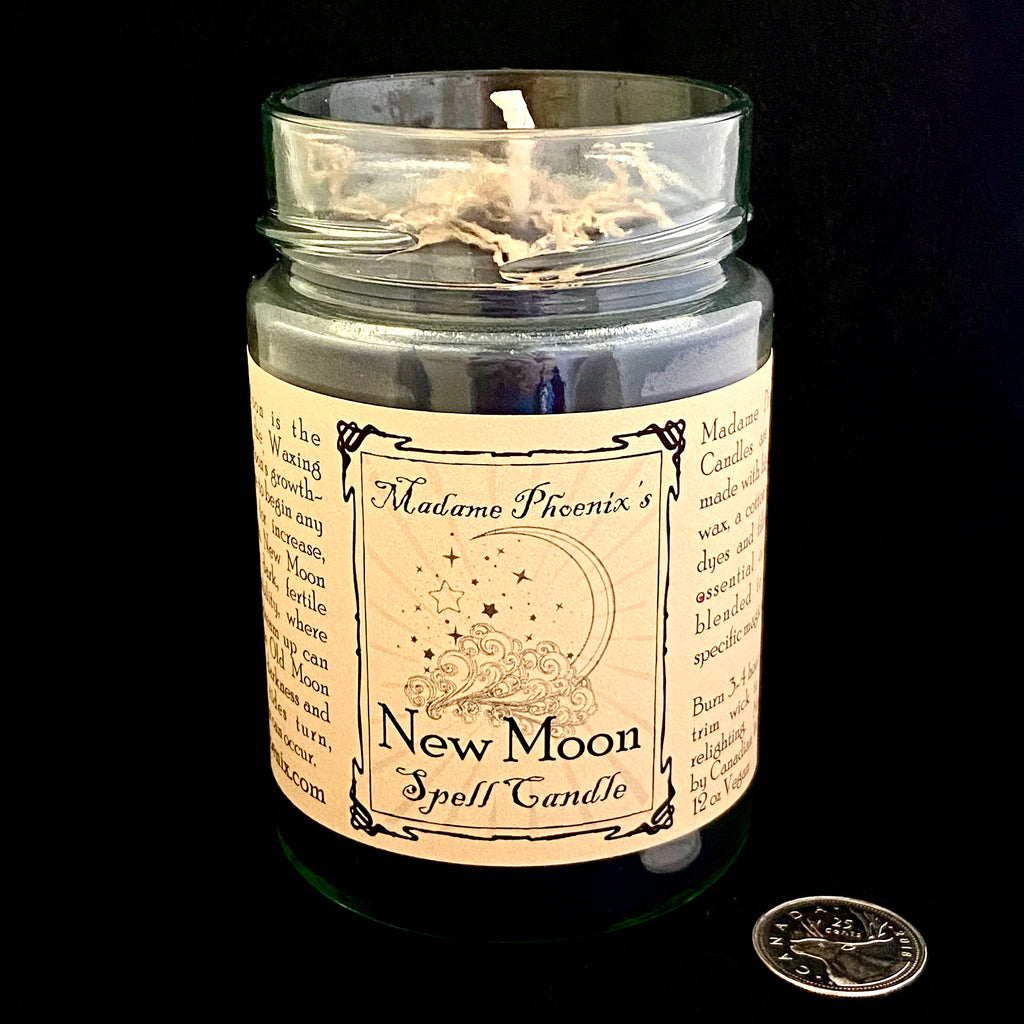 New Moon Spell Candle by Madame Phoenix
The new moon is the beginning of the waxing phase of the moons' growth - the perfect time to begin any sort of magic for increase, gain or growth. New moon energy is the dark, fertile womb of possibility, where anything you dream up can happen. As the old moon swings through darkness and the magical tides turn, powerful change can occur.
This candle, topped with oak moss, is the perfect complement for any spellwork or ritual performed for the new moon.
Madame Phoenix 12 oz. candles are individually made with high quality soy wax, a cotton wick, natural dyes and filled with pure essential oils, expertly blended to achieve a specific magical effect. Vegan and Fair Trade. Candle lasts up to 72-90 hours.
Burn 6-8 hours at a time at most and trim wick to 1/4" before relighting.