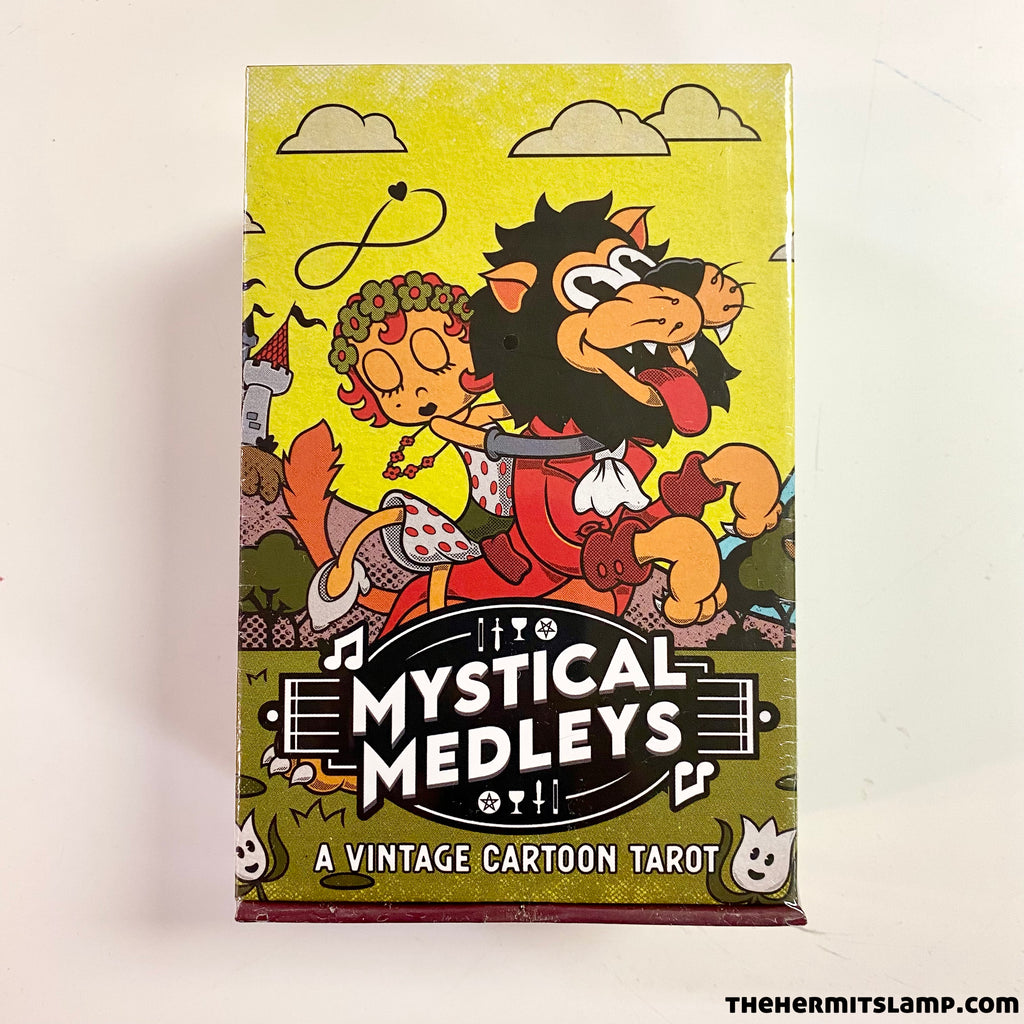 Mystical Medleys: A Vintage Cartoon Tarot
A tarot deck inspired by the iconic vintage cartoons of the 1930s.
Gary Hall's Mystical Medleys is an inspired interpretation of tarot imagery, presenting familiar archetypes through the sepia-toned slapstick lens of the vintage cartoons of yore. If you love Betty Boop, Steamboat Willie, and rubber-hose animation (especially the popular video game Cuphead), this is the deck for you!
A delightful take on an ancient tradition, Mystical Medleys brings a bit of lighthearted fun and playful energy to the tarot. It's ideal for occultists of all varieties, animation and cinema buffs, and lovers of all things vintage!
Set includes 78 card tarot deck, plus two bonus cards, and introductory booklet.