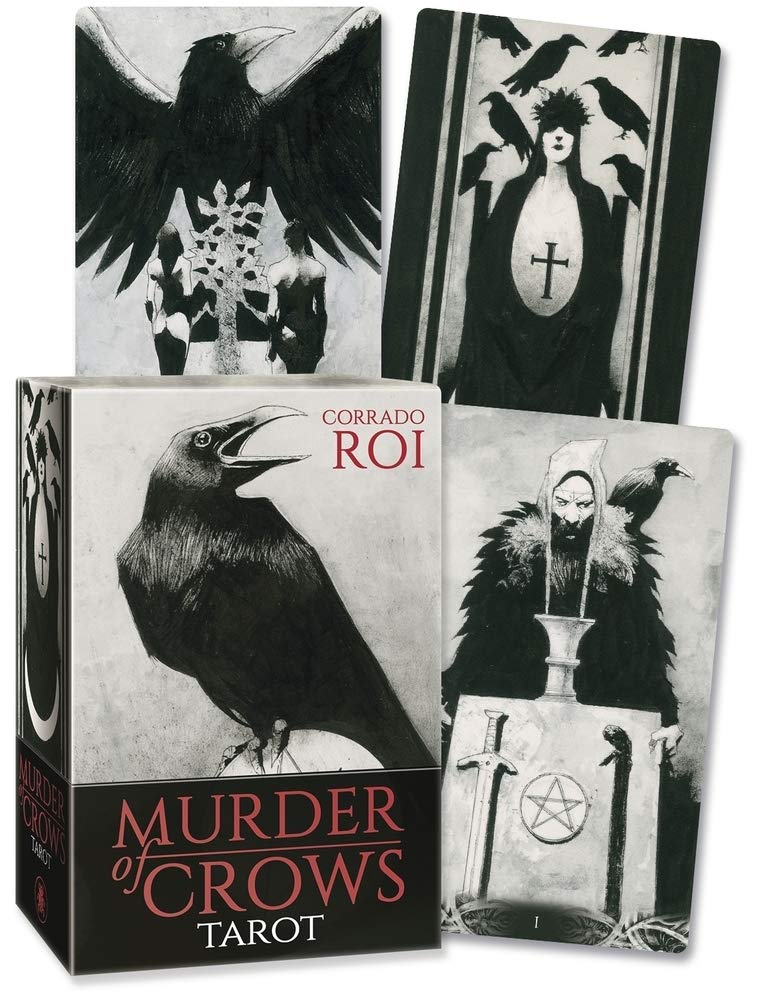 Murder of Crows Tarot
As an omen bringer, messenger, and scavenger, the crow has no master. It brings you the answers you need, although not always what you wanted. This captivating deck by Corrado Roi presents crows in all their gothic glory. It awakens your soul, bringing enlightenment as well as fear and disquiet. In striking black and white, this deck is a necessary addition to your collection.
About the Authors
Corrado Roi is an Italian comic book artist and was a staff artist at Sergio Bonelli Editore. He's known for his work on Dylan Dog, Martin Mystère, Nick Raider, Zona X, Mister No, Magico Vento, and Julia.
Charles Harrington (Walnut Creek, CA) is a tarot expert based in California. He has been reading tarot professionally for several decades and is known for empowering, conversational, and solution-oriented readings.