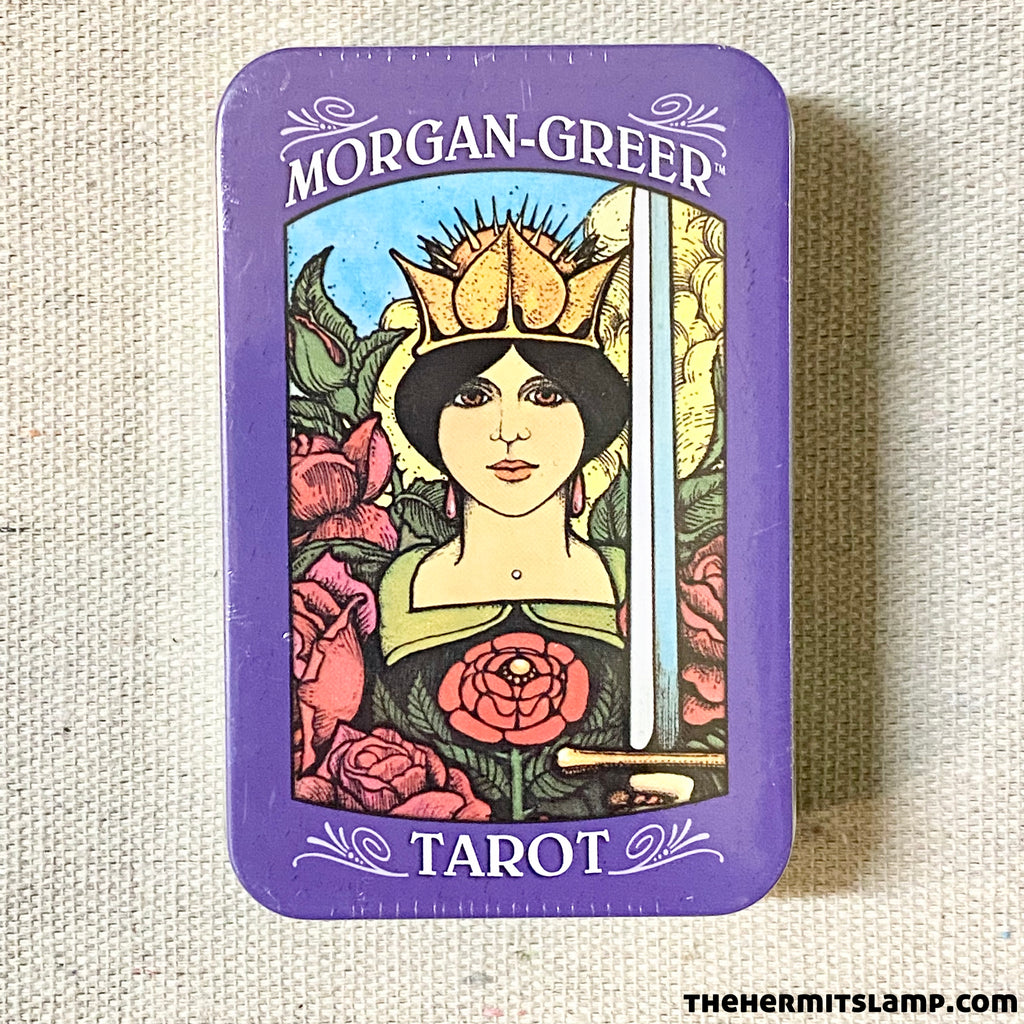 Morgan-Greer Tarot (Multiple Options)
The Morgan-Greer Tarot was created by the artist Bill Greer under the direction of Lloyd Morgan. Greer was inspired both by the images on the Rider-Waite-Smith deck and the work of Paul Foster Case. As Greer says, "There are certain colours used as dictated by Case for symbolic reasons. I sought to incorporate these colours and elaborate, so as to create an immediate emotional reaction to each card even before an image could be looked at in depth."
This deck was first published by Morgan Press in 1979. There are no borders on the cards, and only the major arcana and court cards have titles. The figures on the Morgan-Greer Tarot are often large, giving a sense of closeness and intimacy for both reader and querent. Now published by US Games Systems, and boldly interpreting the classic RWS imagery through a 1970s lens, this deck has stood the test of time. It remains a popular choice for both novice and experienced tarot readers alike.
Includes 78 cards and instruction booklet.
Available both in standard tarot size, and in a convenient travel-sized metal tin as part of US Games Systems' tarot tin series.