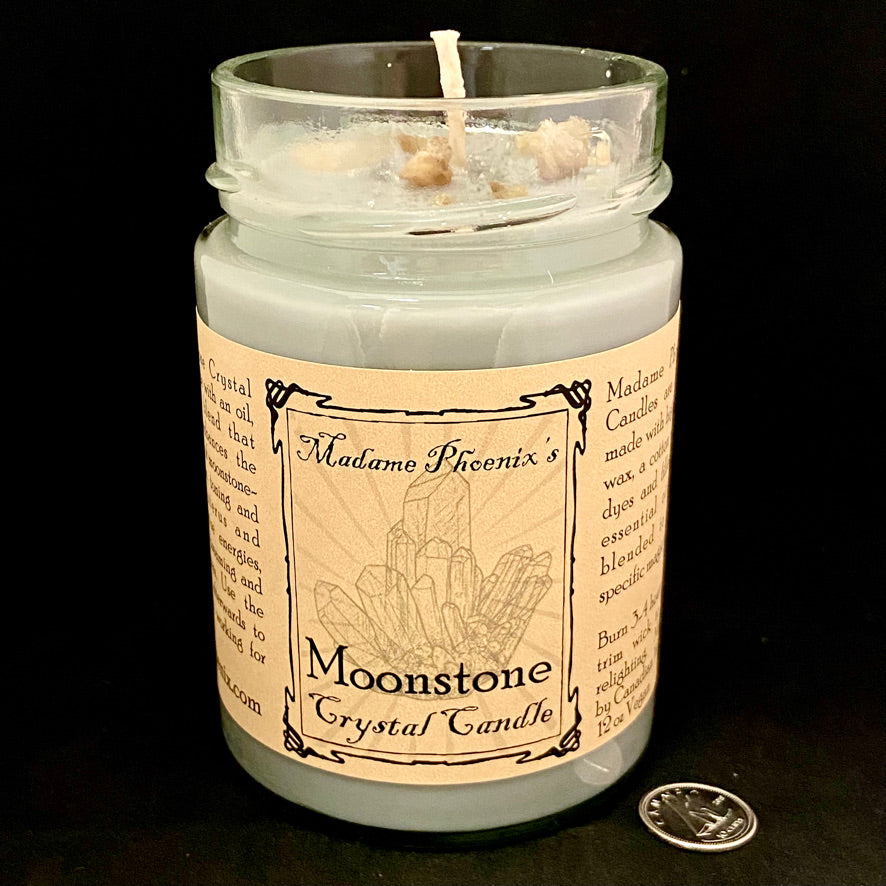 Moonstone Crystal Candle by Madame Phoenix
Moonstone is a deeply healing stone for feminine energies, and enhances dreams and visions, psychic work and a connection with all lunar deities.

These candles are individually handmade with essential oils, organic herbs and resins. Infused with crystal energy and topped with a stone you can keep and work with after your candle has charged it! Moonstone candles are a delicate pale grey, topped with a moonstone crystal and lunar resins.
Madame Phoenix 12 oz. candles are individually made with high quality soy wax, a cotton wick, natural dyes and filled with pure essential oils, expertly blended to achieve a specific magical effect. Vegan and Fair Trade. Candle lasts up to 72-90 hours.
Burn 6-8 hours at a time at most and trim wick to 1/4" before relighting.