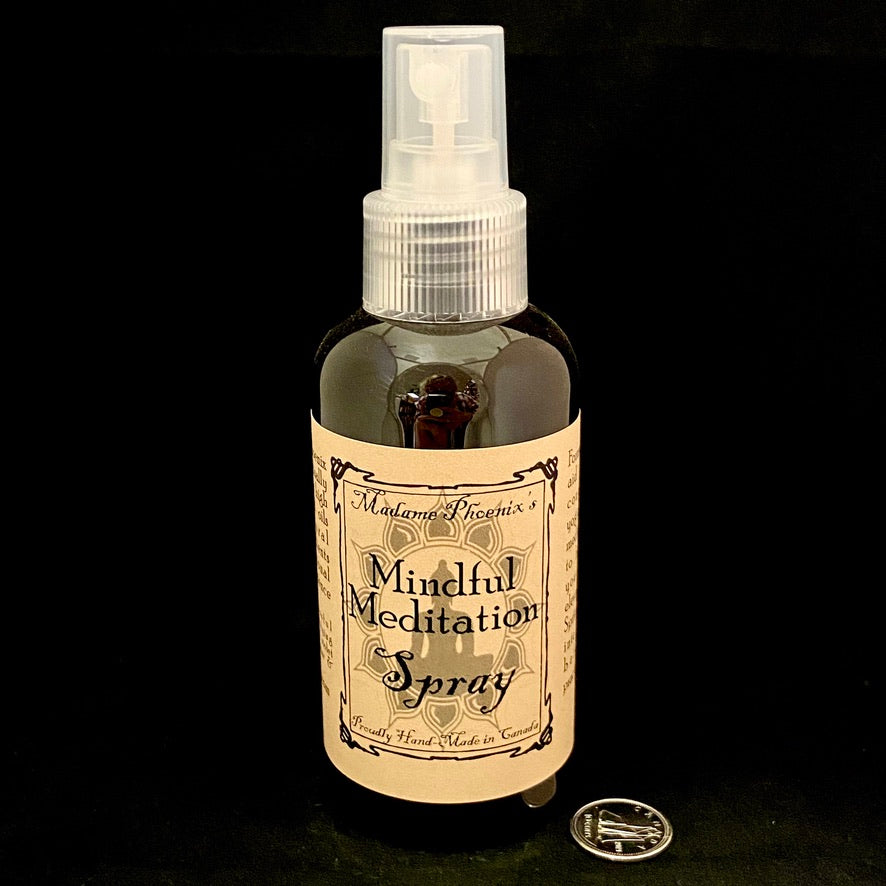 Mindful Meditation Room Spray by Madame Phoenix
Formulated to be of aid during quiet contemplation, yogic practice or meditation sessions to help increase your focus and elevate your spirit. Made with blissful frankincense, sanctifying sandalwood, peaceful violet flowers, quiet lavender & visionary clary sage. Spritz a few pumps into your space before your practice. 
All Madame Phoenix Sprays are individually hand made from high quality essential oils, and all natural magical ingredients for an exceptional spiritual experience like no other.