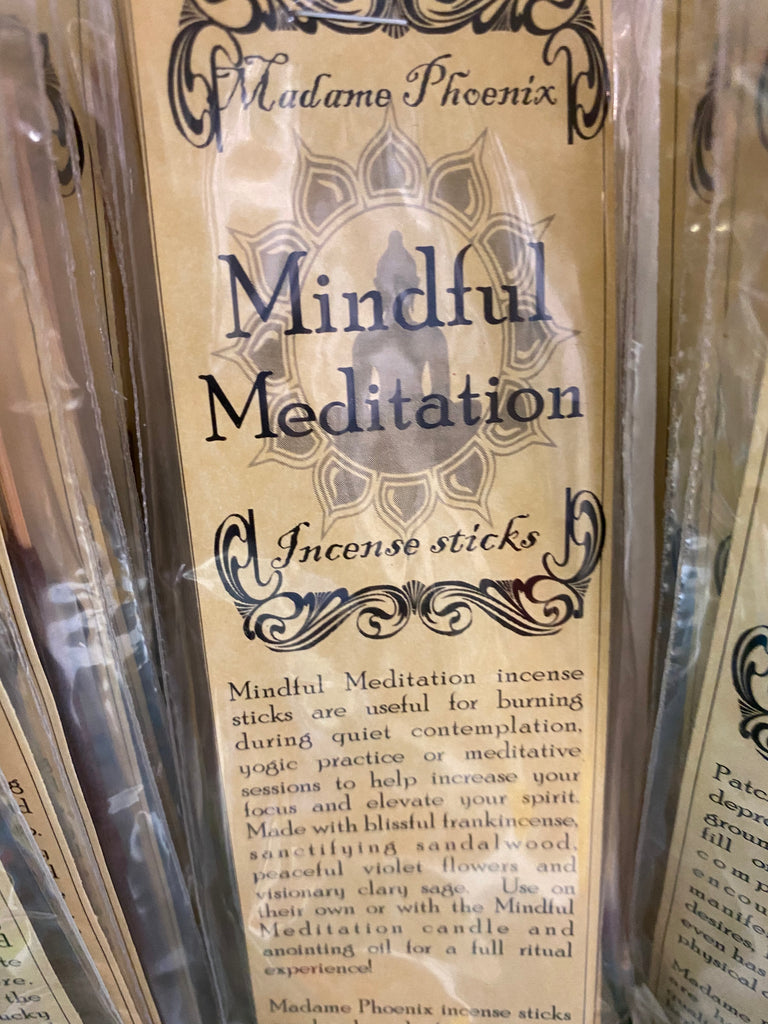 Mindful Meditation Incense Sticks by Madame Phoenix
Mindful Meditation sticks are useful for burning during quiet contemplation, yogic practice or meditative sessions to help increase your focus and elevate your spirit. Made with blissful frankincense, sanctifying sandlewood, peaceful violet flowers and visionary clary sage. Use on their own or with the Mindful Mediation candle and anointing oil for a full ritual experience.
Madame Phoenix incense sticks are hand made from high quality essential oils, organic herbs, resins, roots, powders and natural sources for a high quality magical experience and addition to your home or ritual space. Use as an offering, to set the energy of a space, or to simply enjoy the scent. 

12 sticks per package.