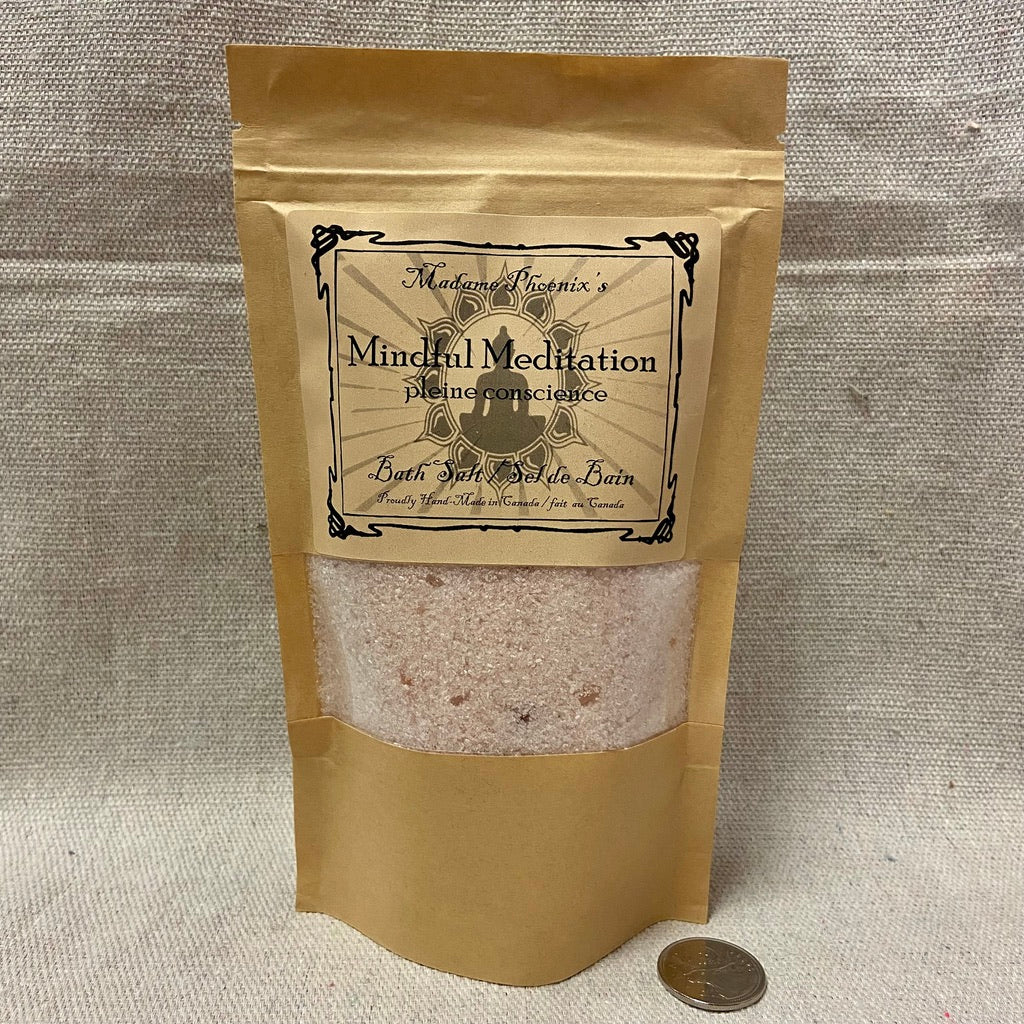 Mindful Meditation Bath Salts by Madame Phoenix
Mindful Meditation Bath Salts are crafted as an aid to quiet contemplation after yogic practice or before meditative sessions to help increase your focus elevate your spirit. Made with blissful frankincense, sanctifying sandalwood, peaceful violet flowers and visionary clary sage.
All Madame Phoenix baths are individually hand made from high quality essential oils, organic herbs, and a specially blended mixture of salts for an exceptonal spiritual experience like no other.