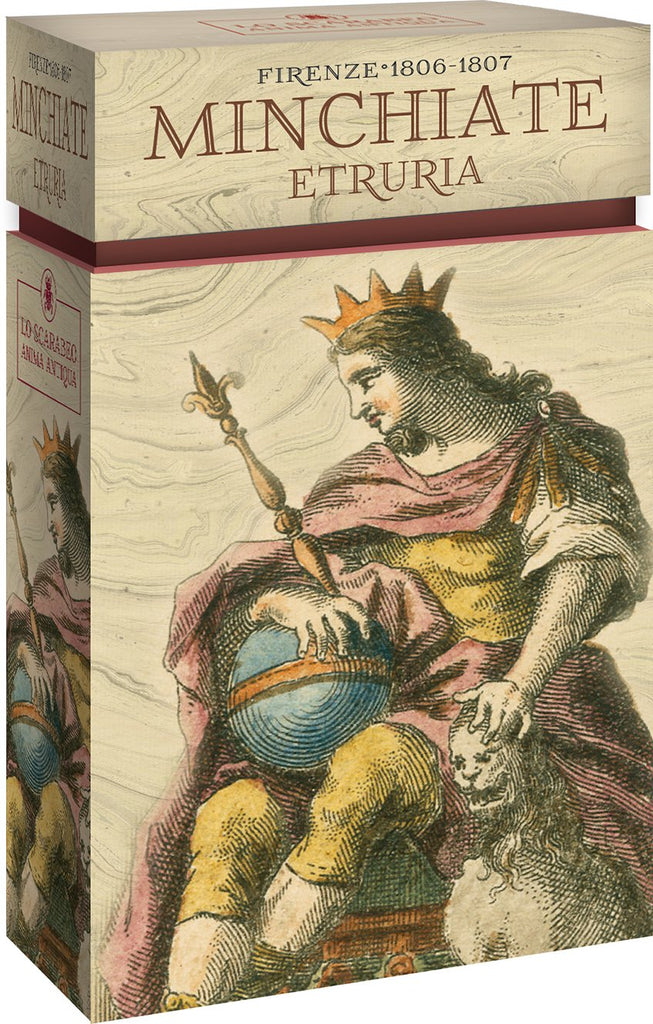 Minchiate Etruria: Anima Antiqua (Out of Print)
The third release from Lo Scarabeo's Anima Antiqua (Ancient Soul) collection, the Minchiate Etruria is a highly unique regional variation of tarot with additional Trumps not seen in other tarot traditions. This 97-card deck―elaborately recreated from an original deck originating from Florence in 1806―is one of the most beautiful Minchiate decks ever printed.
The Minchiate itself is a historically unique strain of what is now commonly known as tarot, characterized by a 97-card deck with an expanded suit of Trumps (now commonly known as the Major Arcana), including Trumps based on the Cardinal Virtues, the Four Elements, and the 12 signs of the Zodiac.
This highly collectible, limited edition deck (numbered and limited to 2,999 copies) is a must-have for collectors and serious students of tarot.
The companion booklets for most Lo Scarabeo decks are in five languages: English, Spanish, French, Italian, and German.
*Out of print as of 8/5/2021.