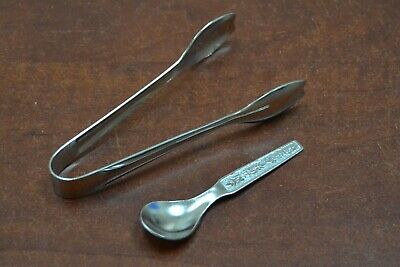 Metal Tong and Spoon Set
A set of tongs and a spoon for safely managing and handling your powder and resin incenses. Made of silver tone metal, they make burning traditional incense easy. The tongs are perfect for safely holding your charcoal disks as you light them, and the little spoon is perfect for scooping and placing small amounts of resin onto your lighted coals.

Made in India by the Traditional Incense Co.
Dimensions: Approx. 4.5 inches (tongs), 3.45 inches (spoon)