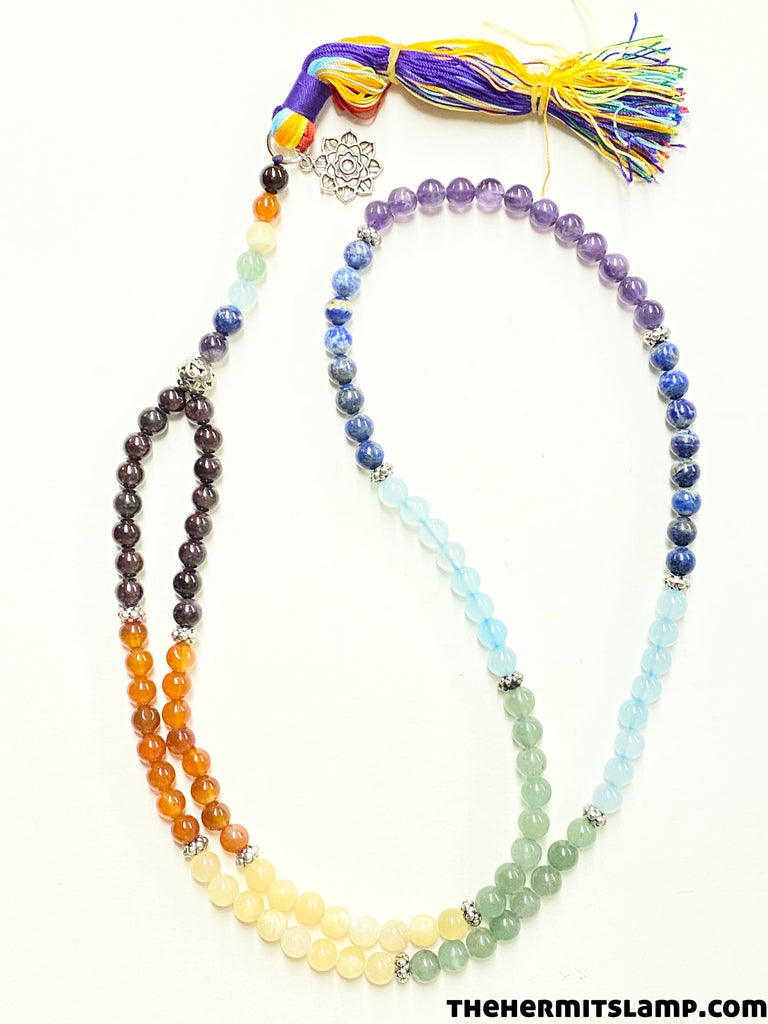 Mala Crystal Chakra Bead with Lotus Charm
A 108-bead japa mala made of garnet, carnelian, yellow aventurine, green aventurine, angelite, sodalite, and amethyst, representing each of the seven chakras.
Also features pewter-toned spacer beads, with a lotus charm and colourful tassel.
Beads are 8 mm in diameter; mala is 36" in size.