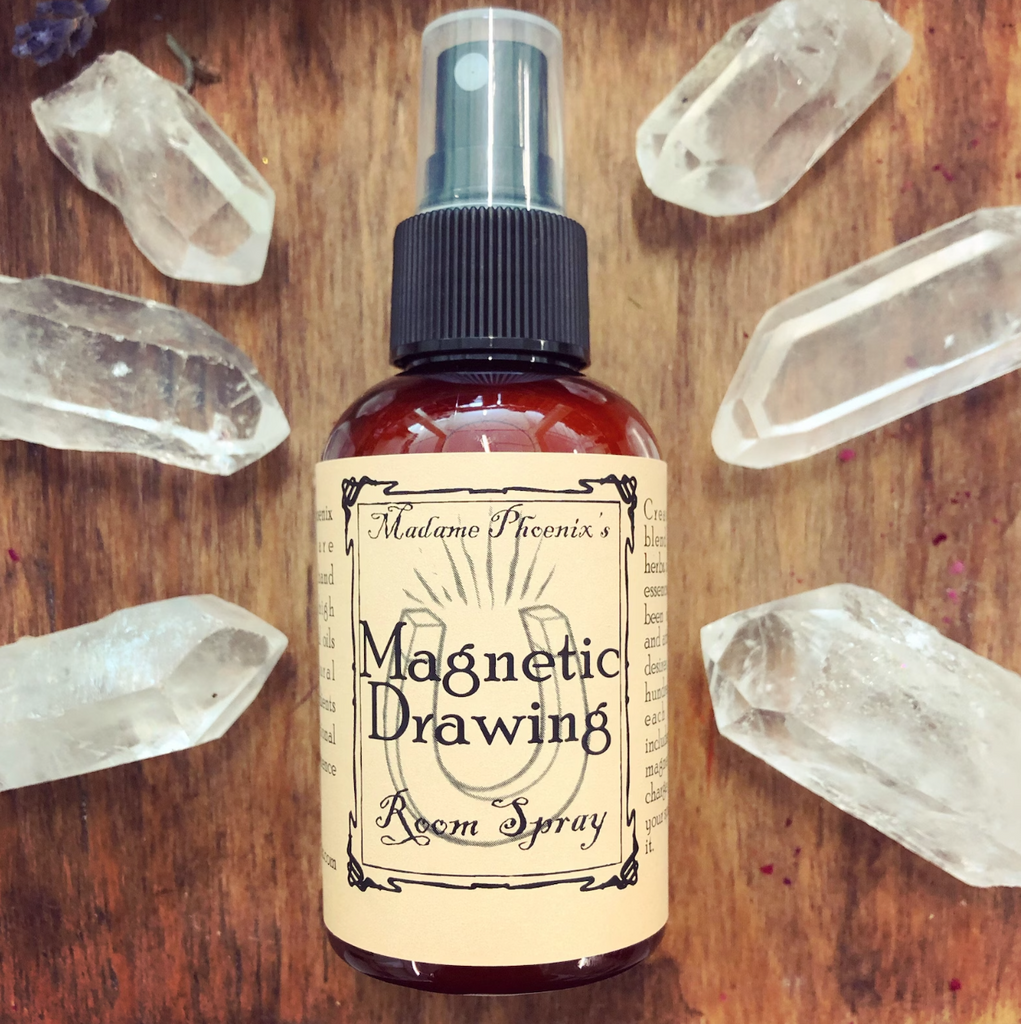 Magnetic Drawing Room Spray by Madame Phoenix
What do you want to draw into your life? What specific energy do you need more of?
This magnetic magical oil blend that this spray is made from has herbs, stones and essential oils renowned for their magical properties of attraction and increase, as well as charged with natural magnetic energy.
Go get more of what you need, want and love in your life!
4 oz bottle
Vegan