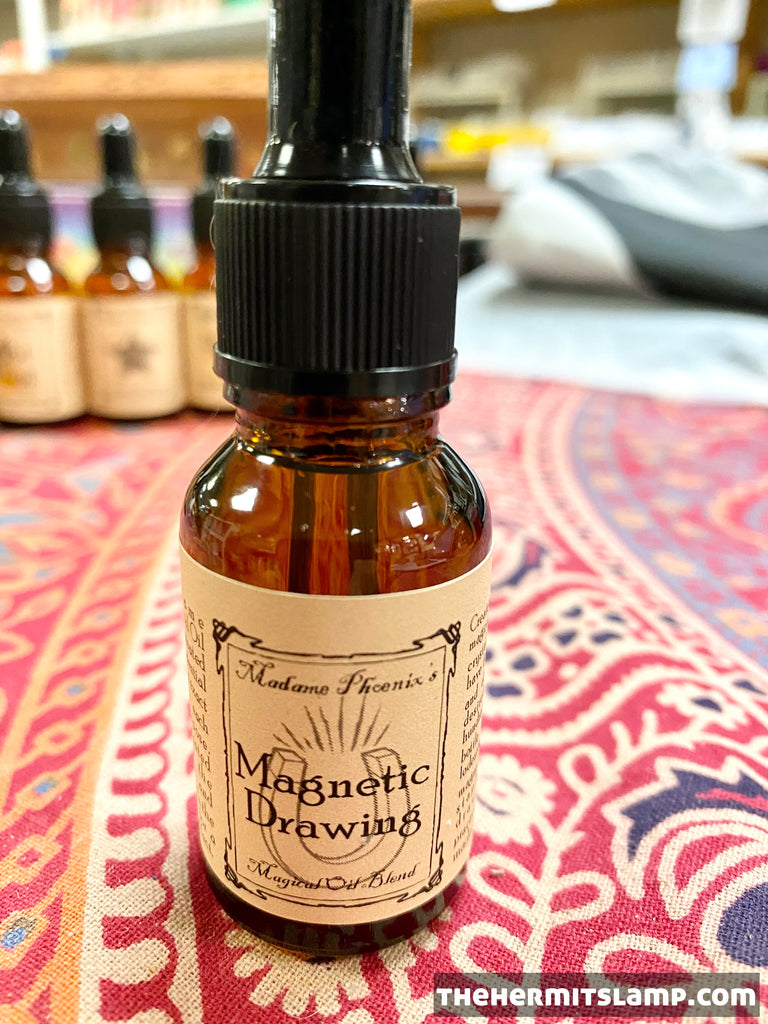 Magnetic Drawing Magical Oil by Madame Phoenix
Created from a blend of magical herbs, oils and crystal essence that have been used to draw and attract the user's desires to them for hundreds of years; each bottle also includes a lodestone - a naturally magnetic stone and a staple of hoodoo drawing magical practices.
All Madame Phoenix Magical Oil Blends are created from pure essential oils, blended in exact proportion for each spiritual purpose. The concentrated energy from the sacred plants and resins works with the power of scent for a doubly strong effect.
Approx. 15 ml; Vegan.