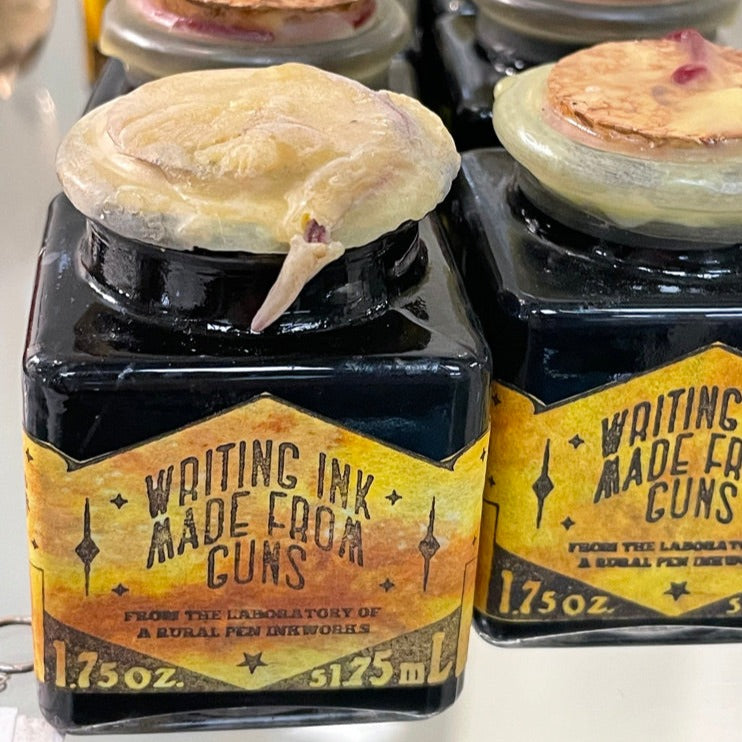 Writing ink made from guns
This is some of the most magical ink I have found in a long time. Perfect for use in works to do with war and peace. This ink is carefully crafted from firearms. 
In their own words "I take handguns and other firearms out of circulation, dissolve them in sulfuric acid and derive pigments from them, commonly known as Mars colors, including Mars Black, Mars Red and Mars Yellow.  As these are hand crafted, the colors may vary."

This level of transformation is pure alchemy in action. Imbuing the ink with the powers its source, the process it went through, the intentions of the creator and making it primed to hold your intention and magic too.