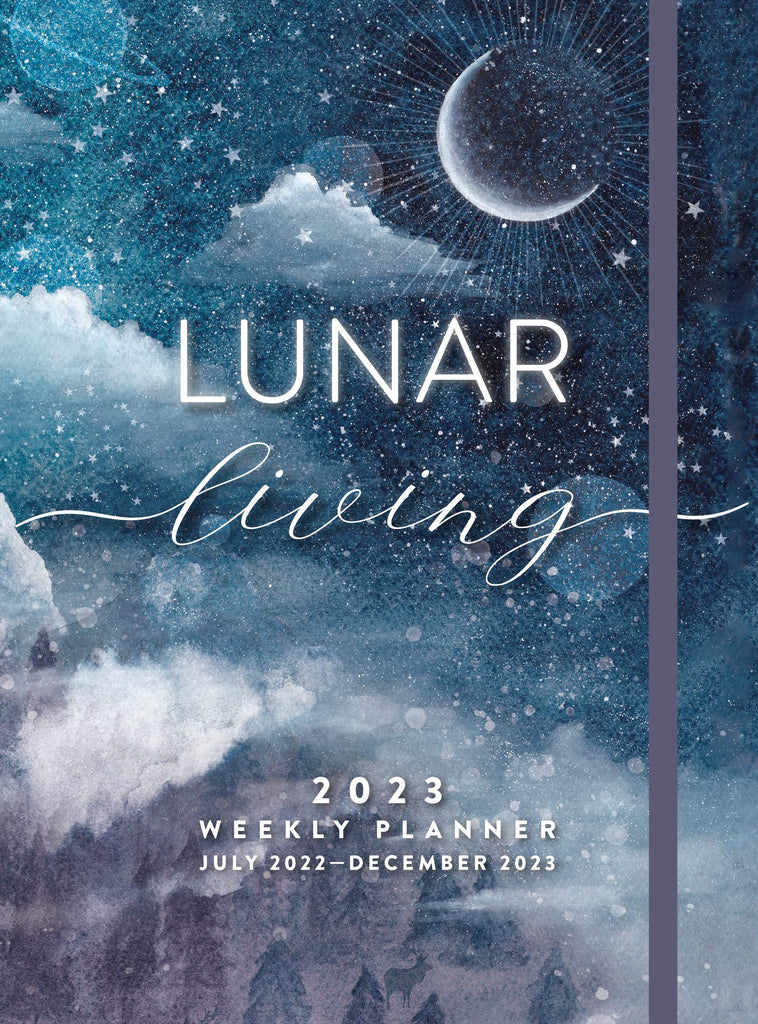 Lunar Living 2023 Weekly Planner
Lunar Living 2023 Weekly Planner is your new go-to companion for organizing your life in tune with every phase of the moon.
Rockpoint's new weekly planner for 2023 can help you organize your daily life with the cycles of the moon, while finding stability in lunar energy along the way. Take a magic-infused journey through the year with this weekly planner inspired by the otherworldly power of the moon. This unique planner invites you on a mystical planning and scheduling experience, whether for work, school, or your daily life from July 2022 through December 2023. Infused with spells tailored to specific moon phases, this planner helps you actively manifest your intentions, soothe stress, unblock your creativity, and much more. This incandescent planner is designed for those curious about the magic of the moon and seasoned practitioners.