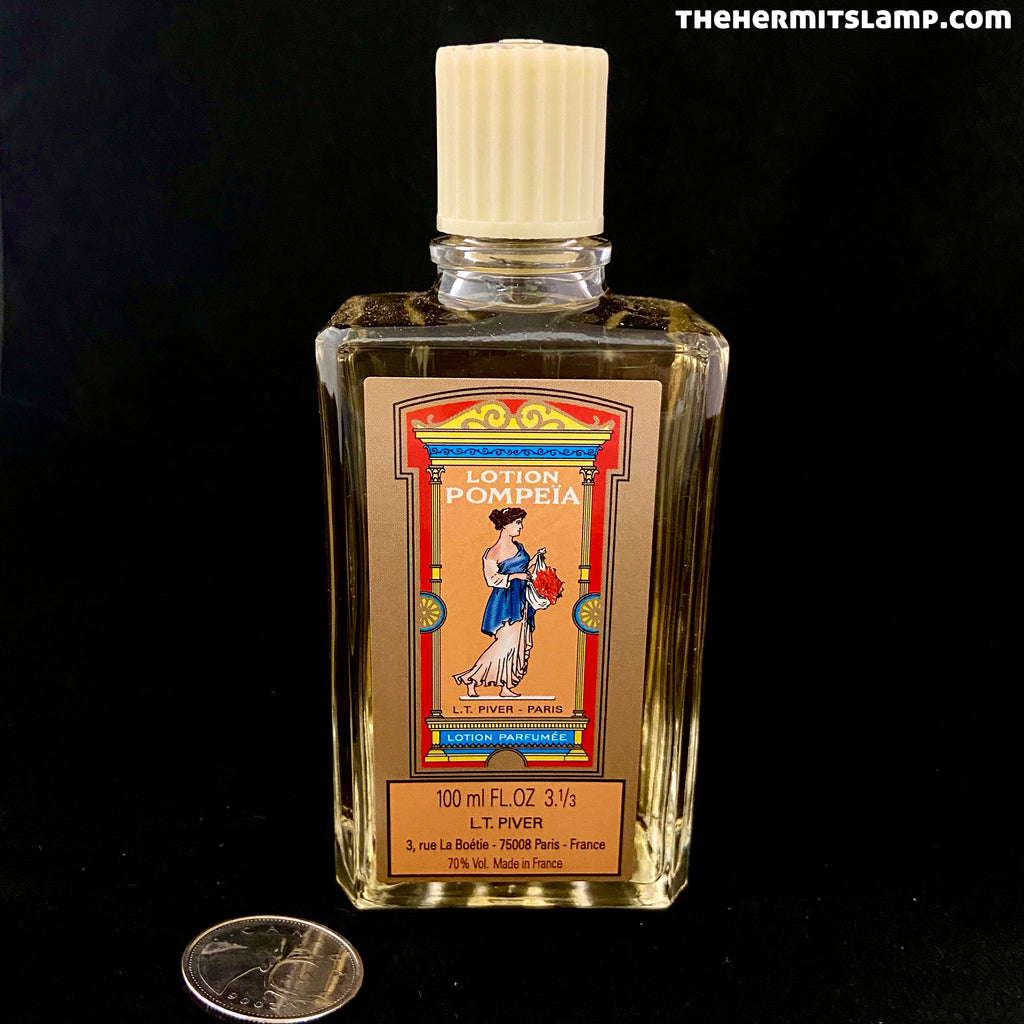 Lotion Pompeia
Launched in 1907, Pompeïa was created for L.T. Piver by perfumer Pierre Armingeat (1874-1955).
Pompeia Lotion is used in Haitian Vodou to please the Rada spirits, especially Ezili Freda. Also used for spell work involving increasing one's personal power, for attracting money or love, or for clearing one's path of obstacles. 
Made in France. Comes in a 100 ml / 3.33 oz. bottle.