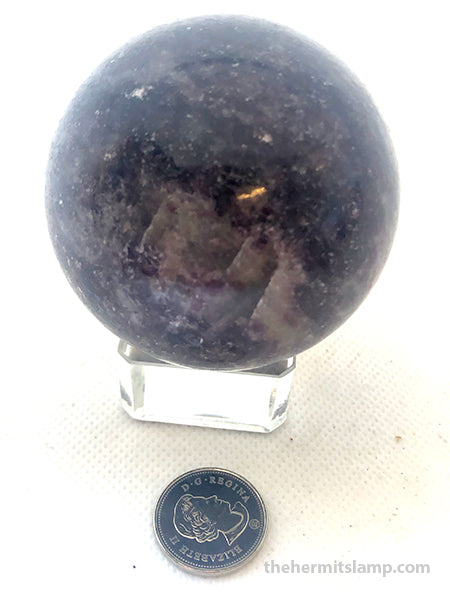 Lepidolite Sphere (Multiple Options)
A sphere of solid lepidolite, available either in 1.5" (Medium) or 2" (Large) sizes. 
Relieves stress and encourages emotional balance and healing. Helps one release from ego and encourages you to stay present. Also promotes independence. With rose quartz it can bring reconciliation. Additionally offers protection when carried.
Colours may vary.
All Chakras