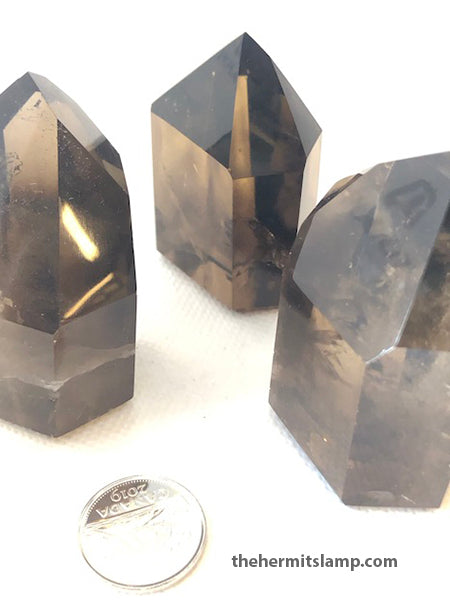 Large Smoky Quartz Points (Multiple Options)
A stone of protection - it pushes away negative people and energy. Wonderful for grounding and centring.
Great for times of change! 
Root Chakra (2nd - Muladhara)
This piece is free-standing, and weighs approx. 165g. A beautiful piece to feature in your home or altar space.