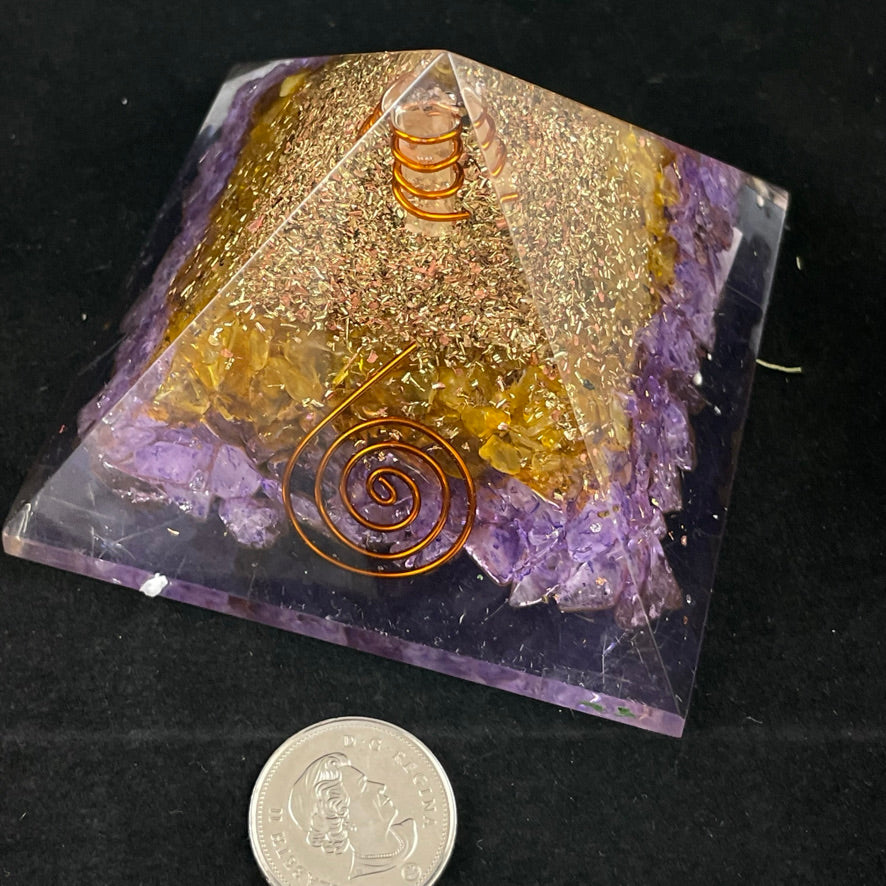 Large Orgonite Pyramids (Multiple Options)
Orgonite is a beautiful man made mixture of organic and non-organic materials set in a resin. In this case, they are in the shape of pyramids, and are filled with layers of crystals, and metals. 
Sorted by size, weight, and crystal type. All feature a metal-wrapped clear quartz point in the top of the pyramid. with some individuals features on each.