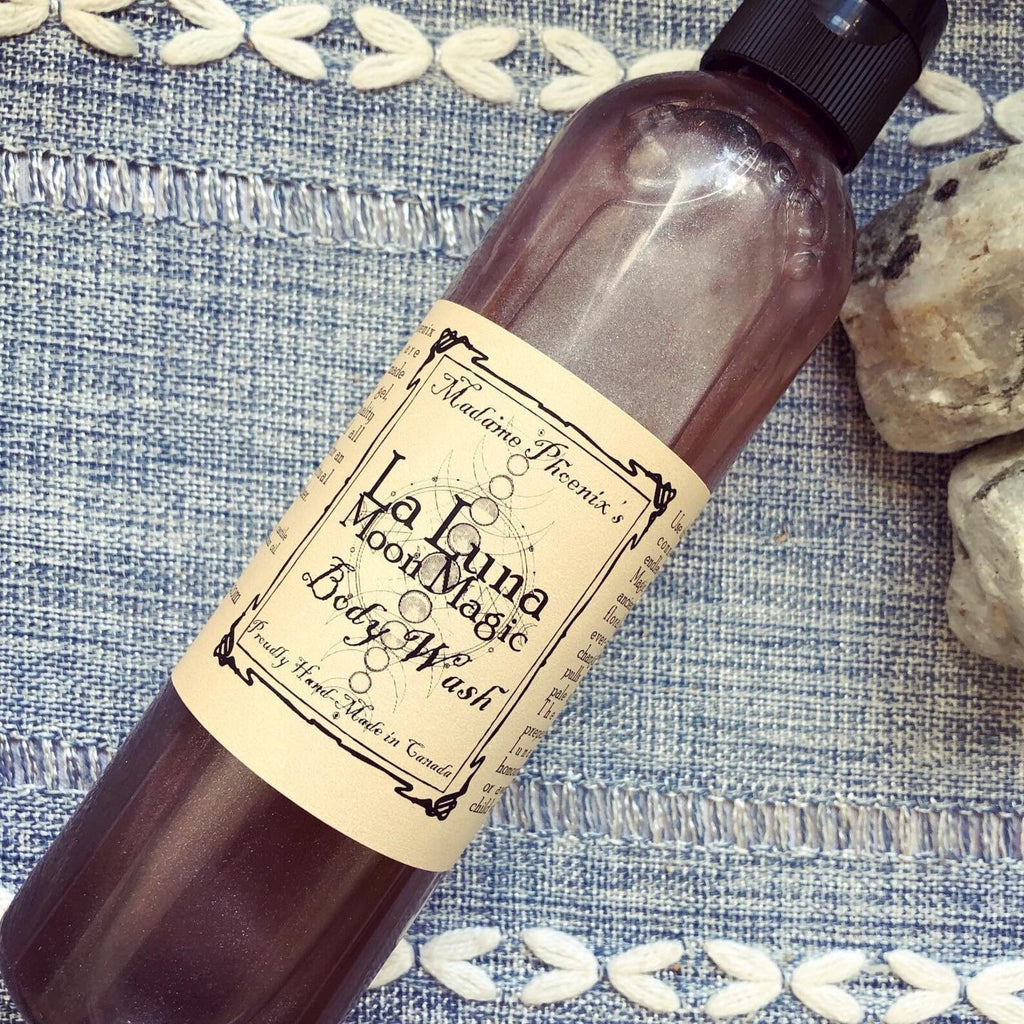 La Luna Moon Magic Body Wash
This lunar liquid soap is a heady blend of moon influenced oils and scents that resonate with the moon's energy.

Use to into that lunar energy, to connect with the moon as she flows through her phases, prepare for a moon ritual or simply to envelope yourself in her mysterious energy.

Notes of deep floral woods, white sandalwood, white musk and night blooming flowers.

Made with pure oils in a rich, clarifying, gentle liquid soap; SLS free, biodegradable and vegan.