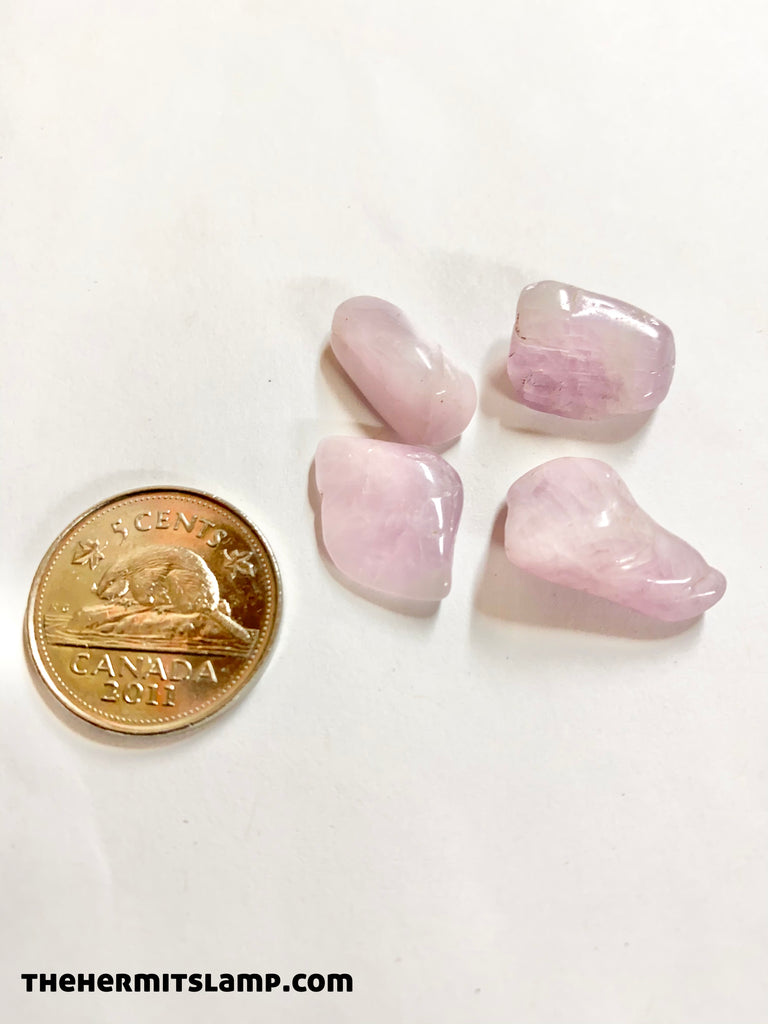 Kunzite (Multiple Options)
Known for its soothing, and calming power. Good for women, young and expectant mothers, and children having difficulties adjusting to life.
Can also help to calm over-active or sleepless children. It is also believed to help relieve workplace anxieties, daily stress, and the heartache from broken relationships.