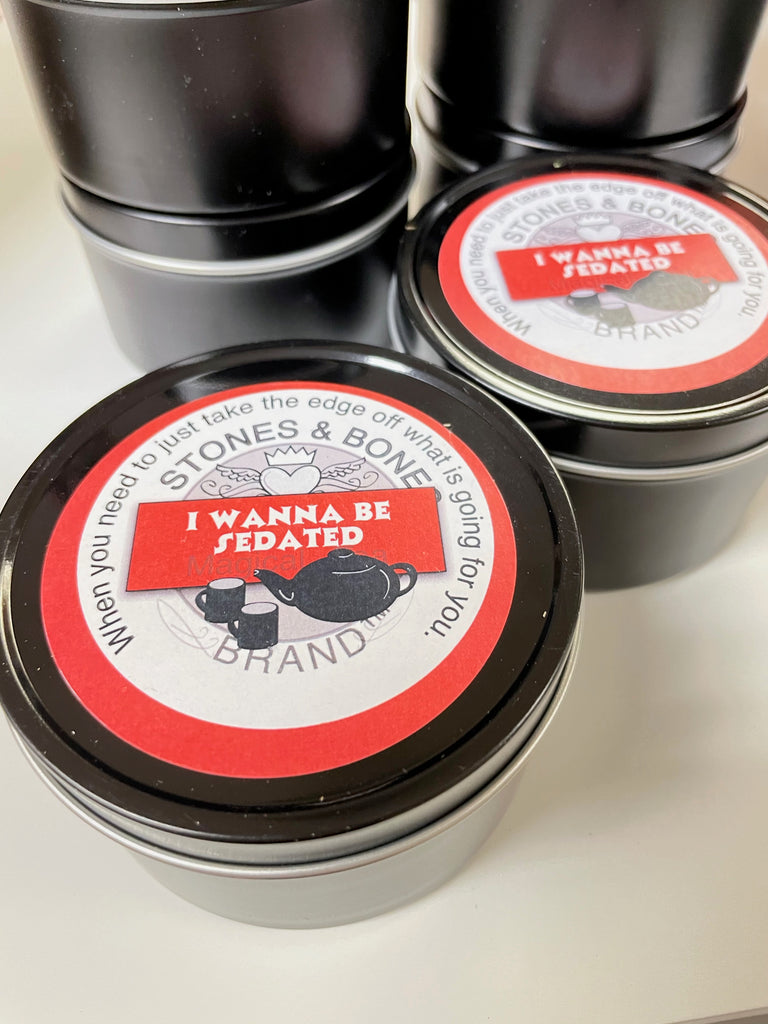 I Wanna Be Sedated Tea
When you need to just take the edge off of what is going for you. 

Ingredients: Skullcap, Oatstraw, and Spearmint. 

Add 1 tsp. to 1 cup hot water. Pray while steeping for 10 minutes. Sweeten to taste. 

Herbs may interact with medicines or existing medical conditions - consult with physician first.