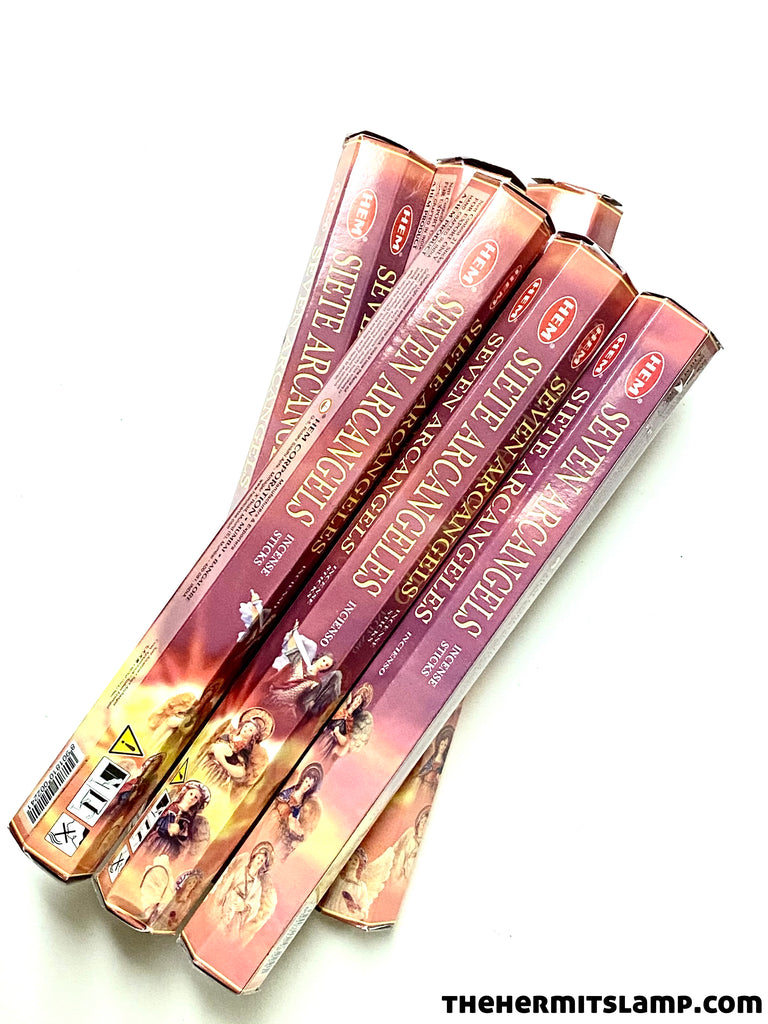 HEM Seven Archangels Incense Sticks
These specially packed incense sticks are themed around the power of the seven archangels. Burn this incense to draw upon their divine power, to help you in any and all conditions that you may be facing in life.
Eight hand-rolled incense sticks per hexagonal box. Made in India.