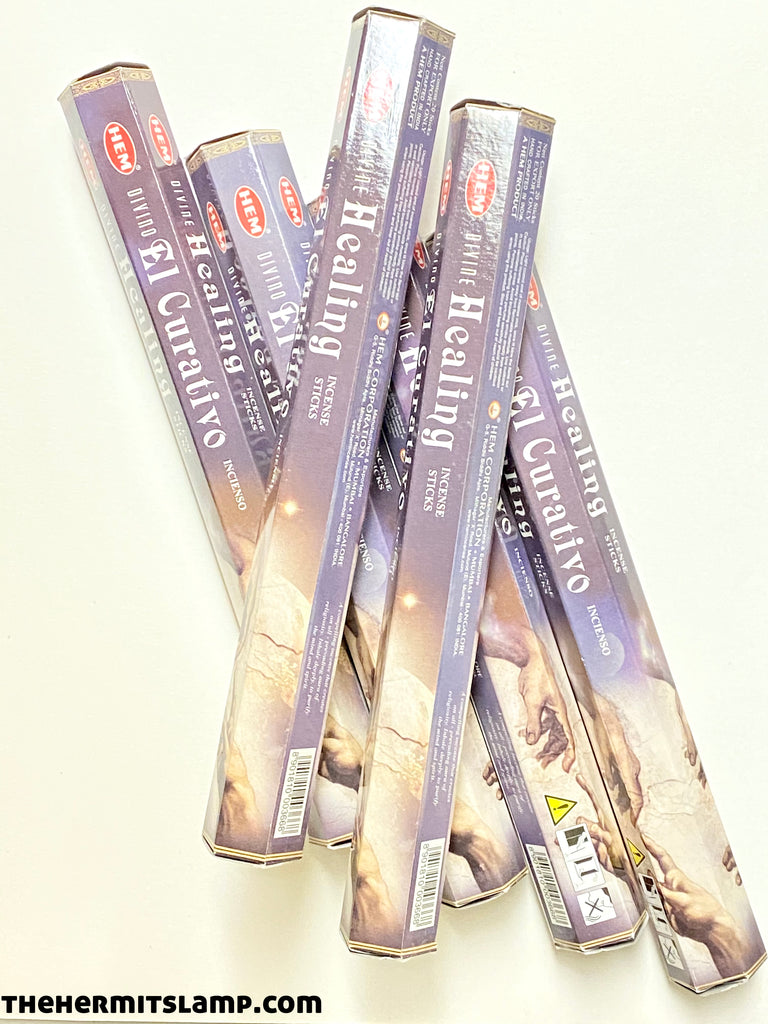 HEM Divine Healing Incense Sticks
A compelling incense that creates an all-prevailing aura of religiosity. Inhale deeply, to purify the mind and spirit. Divine Healing incense provides a fragrance that helps ease the mind, relieve stress, and generally help your divine magic. When used for prayer rituals and other forms of spiritual healing practice, Divine Healing can be a wonderful magical aid, helping you invoke the healing qualities of the divine.
Eight hand-rolled incense sticks per hexagonal box. Made in India.