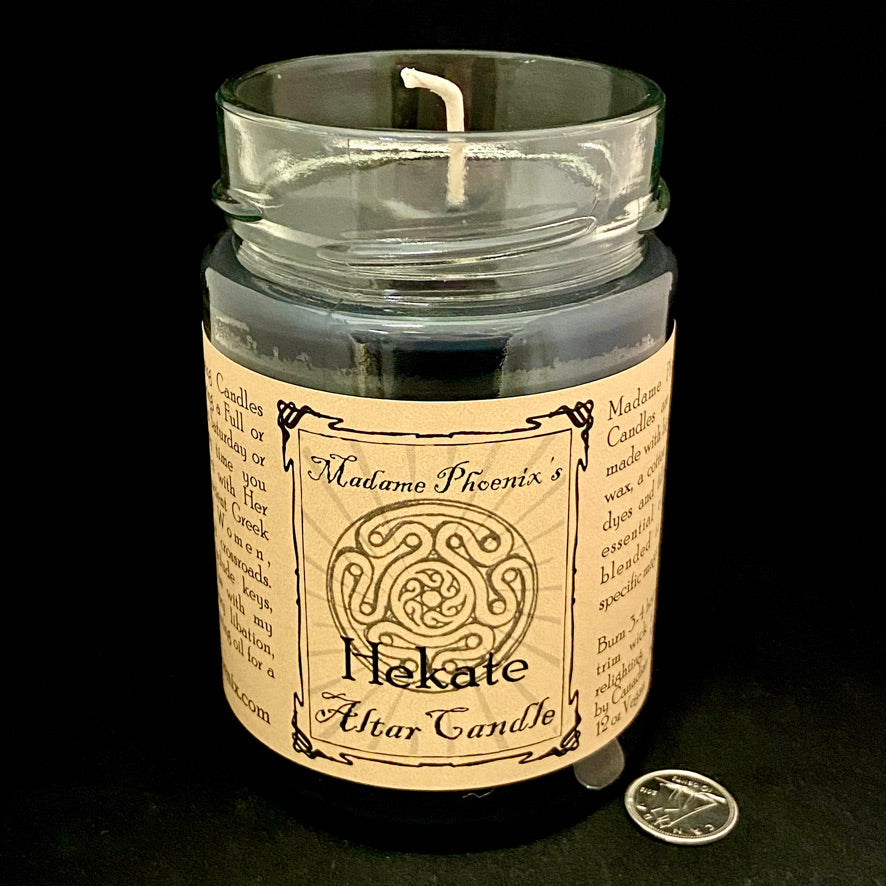 Hekate's Wisdom Spell Candle by Madame Phoenix
Hekate, the Greek Goddess of women, childbirth, the dead, witchcraft, magic- the gatekeeper, the watcher at the crossroads, the lady of the distant roads- is one of the most ancient and powerful goddesses that is still worshipped today all over the world. Connect with Her powerful energy with this handmade candle by Madame Phoenix.
Madame Phoenix Spell Candles are individually made with high quality soy wax, a cotton wick, natural dyes and filled with pure essential oils, expertly blended to achieve a specific magical effect. Vegan and Fair Trade. 
Burn 6-8 hours at a time at most and trim wick to 1/4" before relighting.
12 oz.