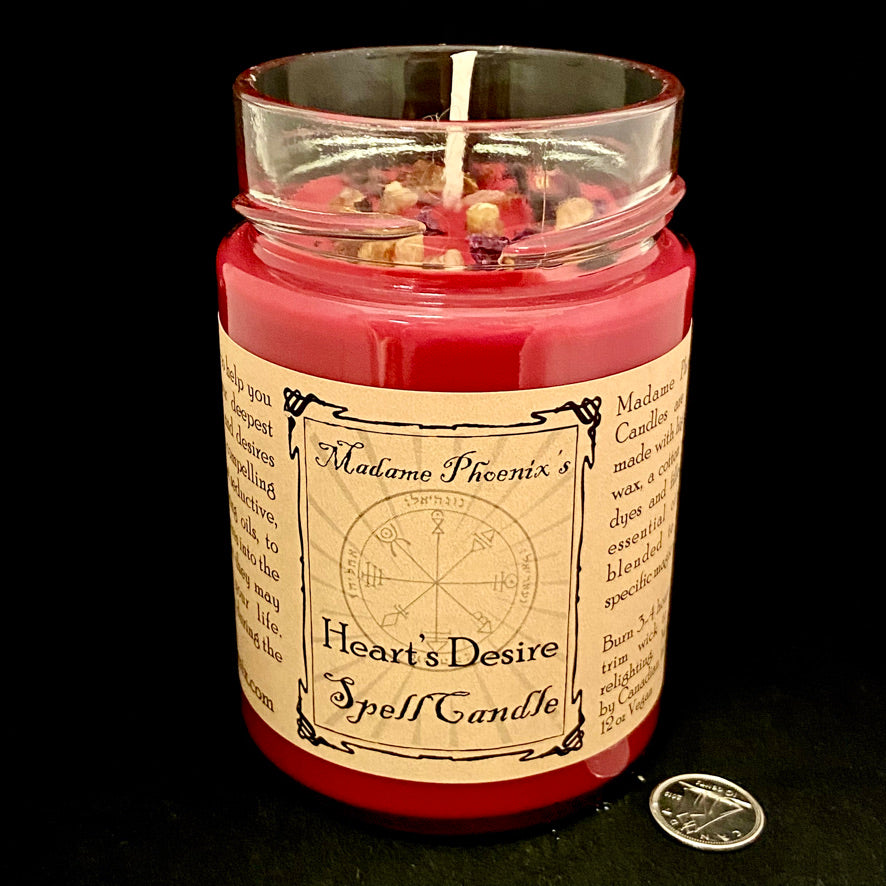 Heart's Desire Spell Candle by Madame Phoenix
Manifest true love in your life or keep a current relationship strong, happy and successful with this candle! Filled with a pure essential oil blend that is designed to stimulate your passion and increase loving vibrations in your home- spicy, warm and intoxicating. Made with organic soy wax and topped with organic rose petals and frankincense resin, these individually hand made spell candles are charged and ready to work for you!

Madame Phoenix 12 oz. candles are individually made with high quality soy wax, a cotton wick, natural dyes and filled with pure essential oils, expertly blended to achieve a specific magical effect. Vegan and Fair Trade. Candle lasts up to 72-90 hours.
Burn 6-8 hours at a time at most and trim wick to 1/4" before relighting.