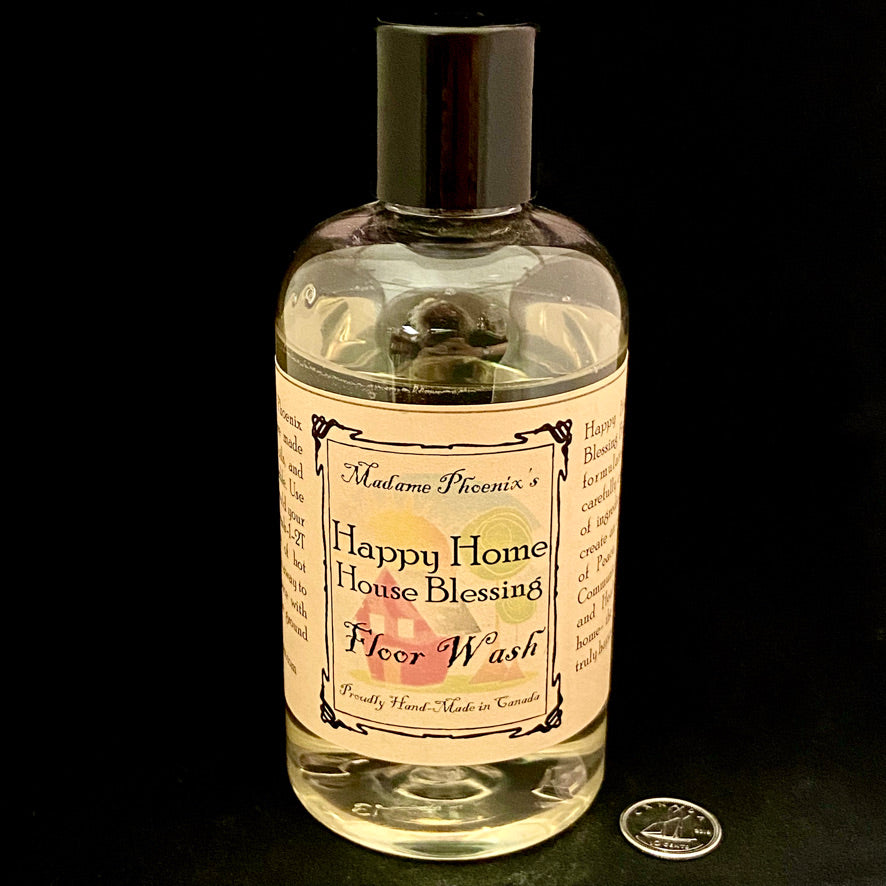 Happy Home House Blessing Floor Wash by Madame Phoenix
Happy Home House Blessing Wash is made with a blend of carefully chosen ingredients to create and environment of peace, prosperity, communication, love and health within your home. All the ingredients of a happy home life.
All Madame Phoenix Floor Washes are made with essential oils, and are biodegradable. Use them as you would your regular floor wash 1-2 tbsp. into a bucket of hot water and scrub away to infuse your space with magic from the ground up! Vegan.