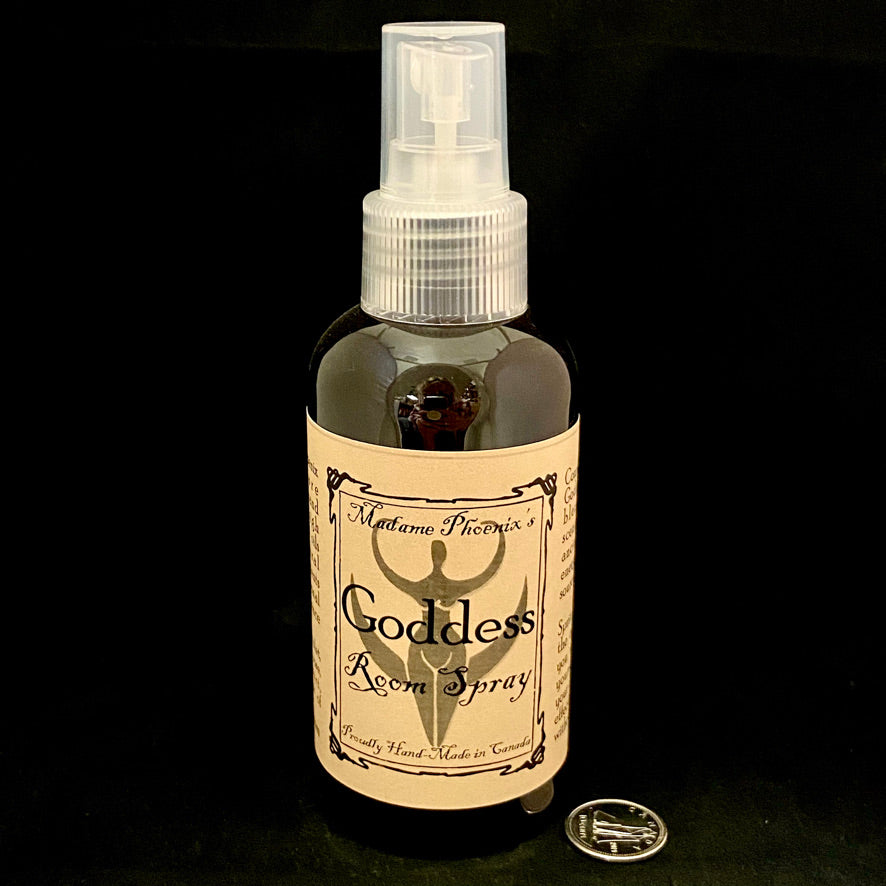 Goddess Room Spray by Madame Phoenix
Connect to your inner Goddess with this blend of sacred scents; honour the ancient & divine energy that is the source of all life. 
Contains: Violet, Clary Sage, Rock Rose, Jasmine, Mugwort, carnation & elizer of moonstone. 
All Madame Phoenix sprays are individually hand made from high quality essential oils and all natural magical ingredients for an exceptional spiritual experience like no other. Spritz a few mists into the air in any room you want, or around yourself to change your own energy. As effect as incense, without the smoke.