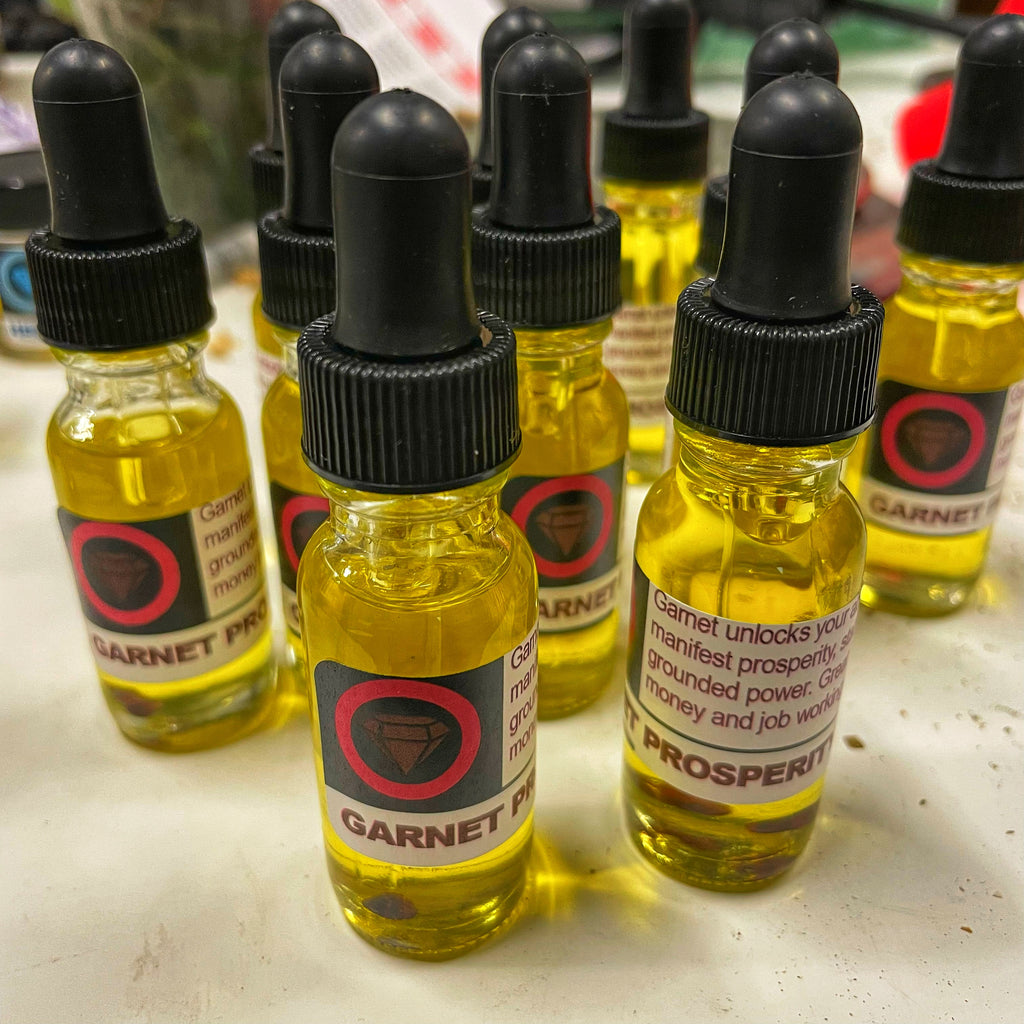 Stones and Bones Brand Garnet Prosperity Oil
Garnet unlocks your ability to manifest prosperity, stability and grounded power. Great for money and job work.
Our house-made oil contains a garnet crystal in a blend of essential oils.
Approx 15ml
Ingredients: 1 garnet crystal in jojoba oil and an essential oil blend of clove, palmarosa and spearmint.