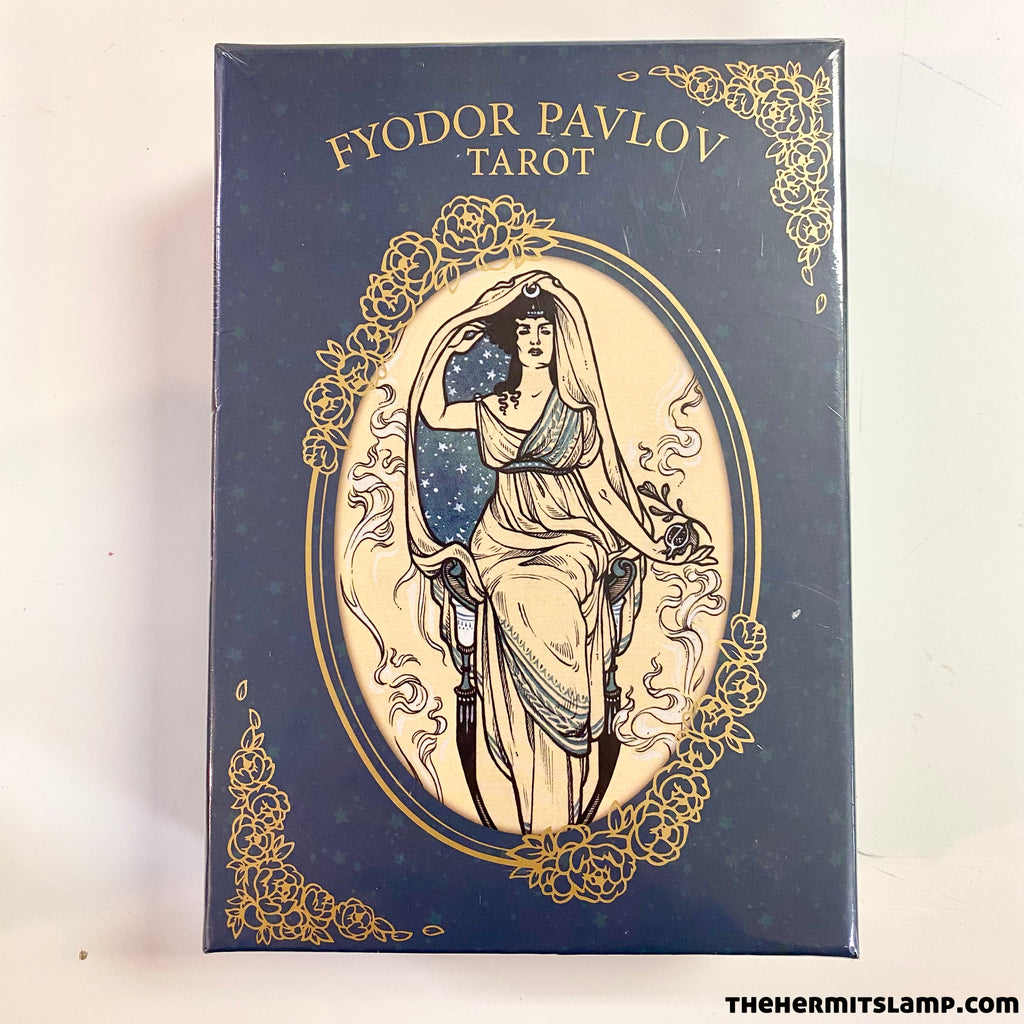 Fyodor Pavlov Tarot
From queer illustrator and tattoo artist Fyodor Pavlov, comes an eagerly anticipated tarot deck that artfully celebrates and centres queerness.
Captivating artist Fyodor Pavlov pays tribute to the imagery of the seminal Rider-Waite-Smith tarot by creating a hand-painted tarot deck – originally backed on Kickstarter – in watercolour and ink that is informed by his personal queer and trans experiences. The result is a tarot deck that is familiar and timeless while exploring new and diverse representations of gender, sexuality and culture. Pavlov artfully introduces queer and non-binary identities while staying true to the canonical tarot meanings.
On his original Kickstarter campaign page, Pavlov describes his goals for this deck: 
"...My deck pays homage to Pamela Colman Smith's seminal tarot illustrations, and draws inspiration from my own lived trans and queer experience and my personal interpretations of the cards. The result, I hope, is a deck that is accessible, comfortingly familiar, yet welcoming and refreshing to a new generation of diverse querents."
This all-new US Games Systems mass-market edition of the original crowdfunded deck features a sumptuous linen playing card-style finish, and gold gilding on the card edges.
Comes in a two-piece box with gold foil stamping. Set includes 78 gilded edge linen finish cards with colour-themed suits and 172-page full-colour illustrated, hardcover book.