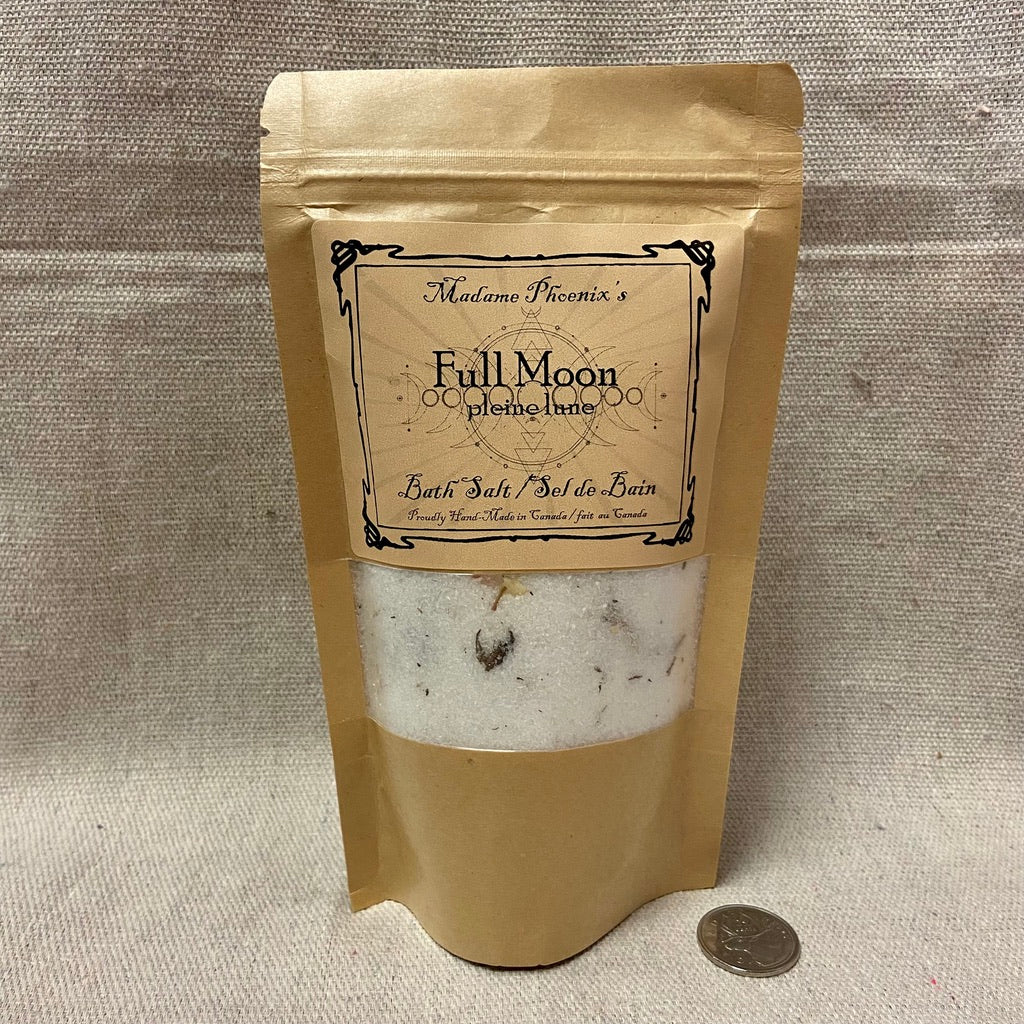 Full Moon Bath Salts by Madame Phoenix
Connect to the magical power of the Full Moon through the ancient medium of spiritual bathing. Soak your aura in this blend of lunar herbs and essential oils to prepare yourself for any magical working, ritual, lucid dreaming, psychic work, or spell craft.
All Madame Phoenix Baths are individually hand made from high quality essential oils, organic herbs, and a specially blended mixture of salts for an exceptional spiritual experience like no other.