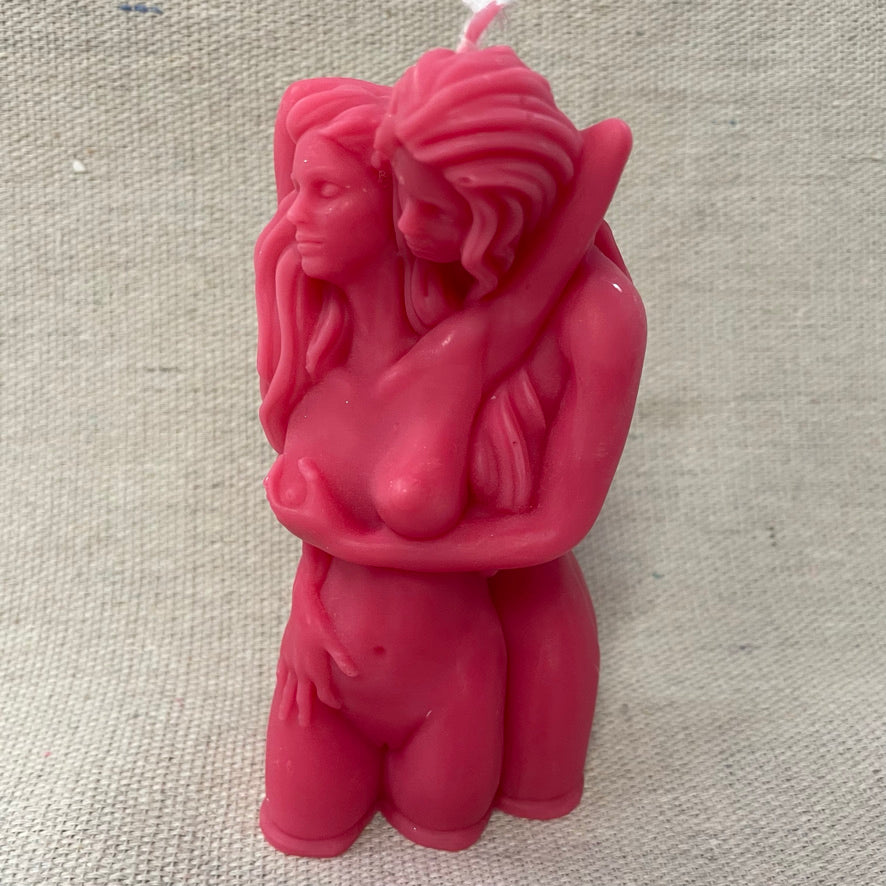 Figure Couple Candles by Madame Phoenix (Multiple Options)
These candles come in both male/male and female/female presenting couples. Use them for any work involving a person; they can be used for spiritual and spellwork. They can be used for any relationships. 
Pink - Come To Me
Pale Blush - Aphrodite
Blush - Lust
Brown - Satyr

Handmade by Madame Phoenix locally in Toronto. Vegan soy wax is scented.