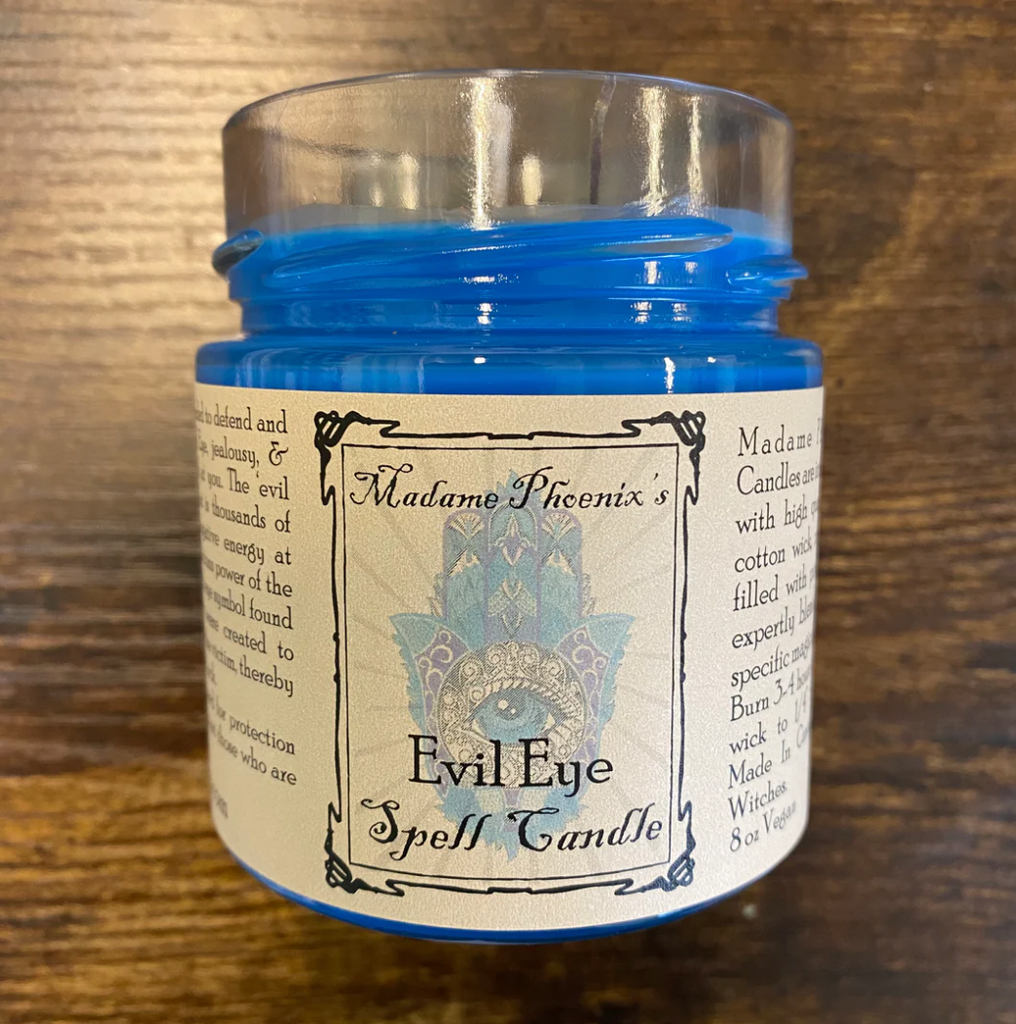 Evil Eye 12 oz Candle by Madame Phoenix
The traditional evil eye protection charm - in a sacred bright blue, formed to catch and turn away malevolent energy sent from the jealous or malicious towards you. 
each of these spell candles is topped with an evil eye charm for you to keep and wear after the candle is burned, along with spiritually protective herbs and is filled with my Evil Eye oil formula - available in both roller and dropper oils to wear and use separately. 
Madame Phoenix 12 oz. candles are individually made with high quality soy wax, a cotton wick, natural dyes and filled with pure essential oils, expertly blended to achieve a specific magical effect. Vegan and Fair Trade. Candle lasts up to 72-90 hours.

Burn 6-8 hours at a time at most and trim wick to 1/4" before relighting.